French connection: Islamic militants planned to blow up Eiffel Tower, Louvre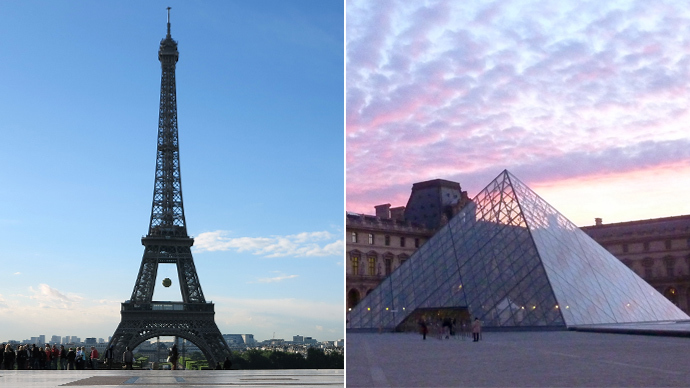 Jihadists planned to blow up the Louvre, the Eiffel Tower and even a nuclear plant, according to a leaked conversation between an Algerian citizen living in France and a senior officer of Al-Qaeda branch in the Maghreb.
Tougher new anti-jihadist laws for France amid growing Middle East crisis
French police stumbled across the malicious plot after they decrypted messages between a 29-year-old Algerian halal butcher living in Vaucluse, southeastern France, and a high-ranked officer from Al-Qaeda in the Islamic Maghreb (AQIM), reported French Le Parisien newspaper.
The pair was exchanging encrypted messages for about a year on the Islamic site Shoumouk al-Islam.
The suspect was identified as Ali M, a married father of two children who had spent at least five years in France. His pseudonym on the site was Abu Jaji, while the Al-Qaeda militant went under the alias Redouane18.
The leak disclosed that Redouane18 asked Abu Jaji to make "suggestions concerning how to conduct jihad in the place you are currently [in France]."
Ali M responded that the jihadists may target such historic monuments as well-known Paris museum the Louvre, or another famous landmark, the Eiffel Tower. He added that among the targets there may be nuclear plants or festivals or cultural events which "that take place in the cities of southern France where thousands of Christians gather for a month [for holidays]."
The Islamists should attack "average French citizens from the poorer classes gathering in small places, such as bars and nightclubs," as well as police officers, wrote Ali M.
"The main walkways become black with people and a simple grenade can injure dozens of people, not to mention a booby-trapped device," he added.
Meanwhile, the Algerian wrote that the attacks shouldn't be made in shopping areas as he wanted to avoid any attacks on Muslim population in the country.
Redouane18, after the butcher's proposals, invited him to come to Algeria for at least 10 days to "benefit from a military training and training in combat techniques."
Then the would-be jihadist would have returned to France and "await his instructions" from the Islamists.
"I am fully ready and prepared thanks to Allah," he replied.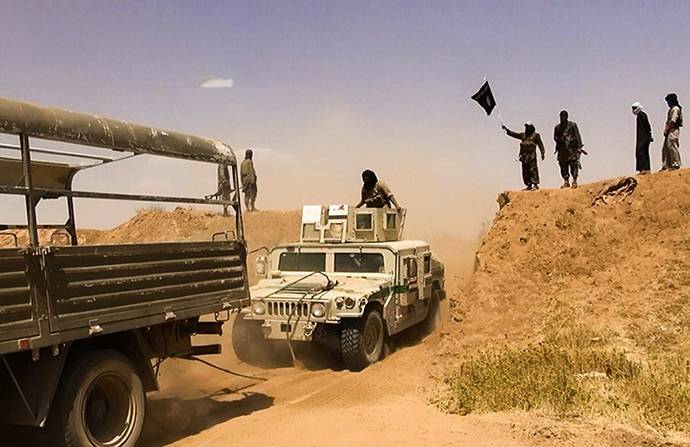 However their plans were failed as French police decrypted the conversation. The officers of the DGSI domestic intelligence services arrested the halal butcher in June, 20 2013, only a month before the potential terrorist was going to travel to Tunisia and after that to Algeria for 'education' and training.
Since his arrest Ali M has been held in custody in France awaiting trial for 'criminal association'.
In the meantime, Ali M's lawyer claimed his client is a "weak young man" and was brainwashed by the militants who were trying to manipulate him to make him a terrorist.
"The arrest was a relief for him," Daphné Pugliesi told Le Parisien.
The revelations come just after French authorities are planning to introduce stricter anti-terrorist legislation amid growing concern its nationals are fighting alongside Islamic militants in Syria and Iraq. The bill, if approved, will ban terrorist suspects from international travel, as well as websites that recruit radicals.
In June, President Francois Hollande promised to engage in "constant battle" with terrorists returning from abroad. His statement came after the authorities arrested French national Mehdi Nemmouche, allegedly tied to Syrian radicals, on suspicion of shooting near the Jewish Museum in Brussels. The attack left four people dead, including two Israelis, and one person from France and another from Belgium.
In March 2012, Mohammed Merah, also a French citizen, trained with Al-Qaeda fighters in Afghanistan before returning to France to shoot dead seven people. He was shot dead by police in a subsequent siege.
You can share this story on social media: