School out for jihad? Two French 15-year olds 'travel' to Syria to fight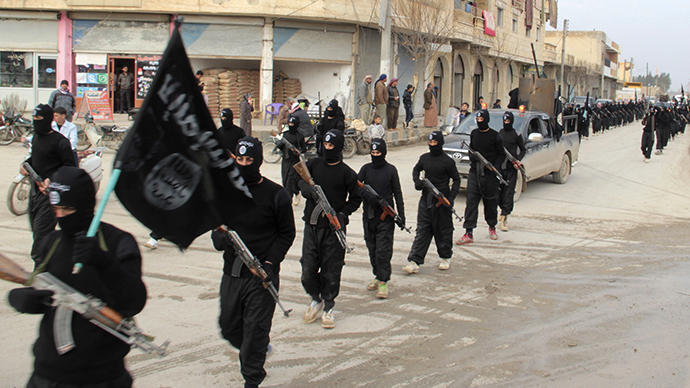 Two teenagers from Toulouse in France have travelled to Syria to become al Qaeda fighters, they'll be the youngest ever Westerners to engage in the conflict, local media reported.
The French boys who cannot be named for legal reasons did not turn up for school on January 6, and instead used a credit card to travel to Syria, according to La Depeche daily.
One of the boy's fathers has launched an appeal for the boys to return to France and told the daily newspaper that his son had been brainwashed by Islamic extremism on the internet.
"From the start of December my son was brainwashed online. There were exchanges on Facebook, and he watched videos about the war in Syria. With his computer and on his phone, he was on social media with his friend," he said.
The father said he had spoken to his son on Tuesday who said he wouldn't hear from him for a month, unless he was killed.
"He was with al Qaeda fighters. During his last phone call to us, he was talking to his fighters as his brothers," he added.
In his new year's address French President Francoise Hollande said some 700 French citizens had left France for Syria. They join thousands of foreigners who have travelled to Syria to join the fight against President Bashar Assad.
French authorities have said they are facing a wave of recruitment not previously seen.
"We are seeing today a mass recruitment that has nothing to do with the recruitment for the wars in Bosnia and Afghanistan. It was a couple dozen of people per year. This is like a factory," an unnamed French source told the daily Le Figaro.
French intelligence believe that many of the young men were initially drawn to the effort to topple Assad, but the fighting is now attracting those who want to join in jihad.
Most young French nationals that end up in the Middle East fighting holy war have come from poor housing estates in cities such as Paris and Marseille, where conditions are bad and chances are few.
The case of the two teenagers bears hallmarks of two other young men from Toulouse, Nicolas Bons, 30 and his 22 year old half-brother Jean-Daniel both of whom converted to Islam three years prior to being killed in the Syrian civil war in 2013. Before they died, both young men made a YouTube recording encouraging their "brothers" to join the fight.
Mohammed Merah, also from Toulouse, trained with Al Qaeda fighters in Afghanistan before returning to France to shoot dead seven people in 2012; he was then shot by police.
According to the French Daily Le Monde young men who fight in Syria often can only be put under police surveillance when they return home, as charging them with a crime or for taking part in terrorism is difficult for prosecutors.
In order to bring a terrorism change prosecutors would have to prove that the individual was involved in a terrorist attack on civilians or were part of a confirmed terror group, but the nature of the rebel groups in Syria makes it difficult to clearly define links to terror.
You can share this story on social media: