​Tougher new anti-jihadist laws for France amid growing Middle East crisis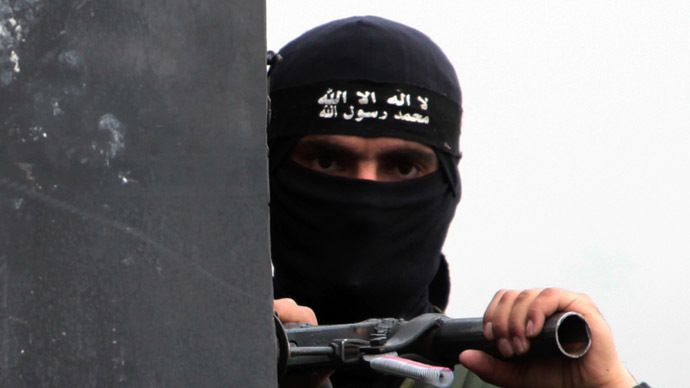 France plans to introduce stricter anti-terrorist legislation amid growing concern its nationals are fighting alongside Islamic militants in Syria and Iraq.
The bill, if approved, will ban terrorist suspects from international travel as well as websites that recruit radicals.
Individuals who are suspected of terrorism will be banned from traveling abroad for up to six months, says the draft bill to be presented on Wednesday. The passports of the suspects may also be confiscated for some time or invalidated.
"The objective of this bill is to increase the number of hurdles to discourage those who want to go and to stop them [from] actually going," an Interior Ministry source said, reported French outlets.
Also the law, if approved, says that the airlines will have to inform the country's authorities about the alleged radicalized individuals the moment they make a reservation on the flight. The airlines will also be banned from taking on board such suspects.
France is the terror capital of Europe, EUROPOL figures show
If those suspected of having firm links to a jihadist network, still manage to leave the country, they will be issued n international warrant, says the draft bill.
The ban will be determined by the country's Interior Minister, Bernard Cazeneuve. It will also be prolonged if required.
In the meantime, such restrictions may be applied not only to adults but also to minors as the country's authorities are trying hard to prevent young French Muslims from becoming radicalized.
School out for jihad? Two French 15-year olds 'travel' to Syria to fight
The law will also include measures towards the sites with online recruitment of people for jihad. French authorities may demand internet service providers block access to those sites "that provoke acts of terrorism or praise them," even without a judge's approval, says the draft bill. The investigators will be also allowed to use pseudonyms on the pro-terrorist websites.
"France will not tolerate messages calling for or glorifying jihad to be shown on its soil with impunity," the draft document says.
So called 'lone wolves' – those with individual terrorism plans - will also be charged under the new legislation. The punishment will also be applied to those who are associated with a group suspected of planning or staging terrorist acts.
Also the authorities may hold and question individuals on "suspicion of conspiring in relation to terrorism," even if the evidence against them is insubstantial. This measure aims to catch potential jihadists or those who may have very slight connections with the radical groups.
France is concerned about high numbers of people traveling to Syria and Iraq to fight shoulder to shoulder with Islamic militants.
"We have a duty to react as almost 800 young people are involved," Cazeneuve told Le Parisien. He added that among them are at least 600 country's citizens who are either are already in the Middle East or are planning to go, and 100 people are coming back to France from Syria.
In June, French President Francois Hollande promised to monitor and engage in "constant battle" with jihadists returning from abroad. His statement came after the country's authorities arrested French national Mehdi Nemmouche, allegedly tied to Syrian radicals, on suspicion of shooting near the Jewish Museum in Brussels. The attack left four people dead, including two Israelis, and one person from France and another from Belgium.
In March 2012, Mohammed Merah, also a country's citizen, trained with Al Qaeda fighters in Afghanistan before returning to France to shoot dead seven people. He was shot dead by police in a subsequent siege.
You can share this story on social media: