Attempts to force artificial choice between Russia and EU split Ukraine - Putin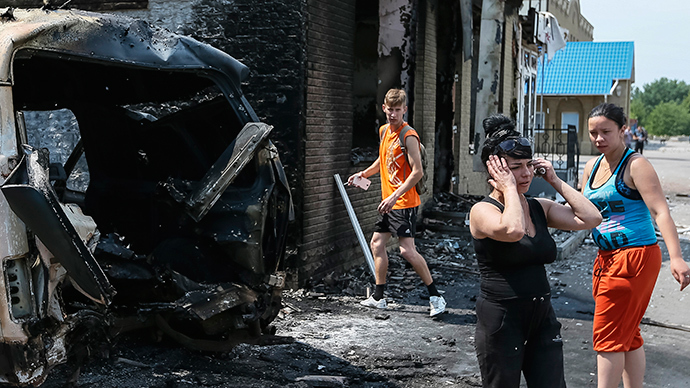 Efforts to make Ukraine choose between Europe and Russia have led to the country being split, President Vladimir Putin said, adding that eastern Ukraine is facing "a real humanitarian catastrophe."
"An anti-constitutional coup in Kiev, attempts to force upon the Ukrainian people an artificial choice between Europe and Russia have pushed society towards discord and painful inner struggle," Putin said.
The president has called on Ukraine to ensure a long-term ceasefire between government troops and self-defense forces in the eastern regions, which would enable the parties in the conflict to finally to hold peace talks.
"Ukraine should embark on the path of peace, dialogue and accord," Putin said. "The priority is to conduct substantial talks between the authorities in Kiev and the southeast."
The Russian president's call for a prolonged ceasefire comes 10 hours before the current temporary truce expires.
Ukrainian President Petro Poroshenko said on Friday there was a possibility for the truce to be extended.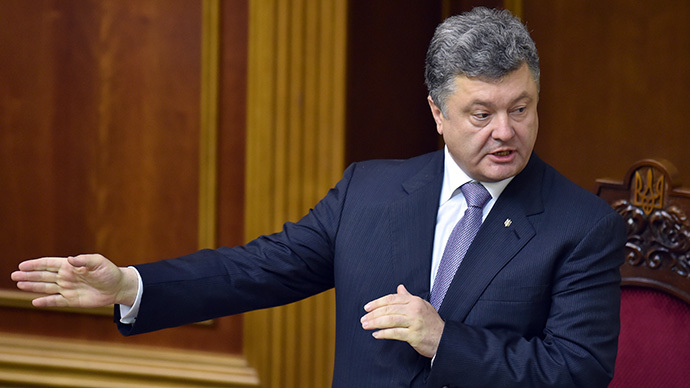 Putin emphasized that ordinary people are the main victims of the ongoing Ukrainian conflict.
"Blood is being spilt in the south-east of the country, a real humanitarian catastrophe is unfolding, tens of thousands of refugees are being forced to seek refuge in Russia, journalists on their professional duties are dying or being persecuted, diplomats are being attacked in violation to all norms and conventions, as was the case with the Russian embassy in Kiev and general consulate in Odessa."
The number of Ukrainian refugees in Russia has reached 110,000 people, while the 54,400 others have been internally displaced, according to the most recent data by the UN's refugee department.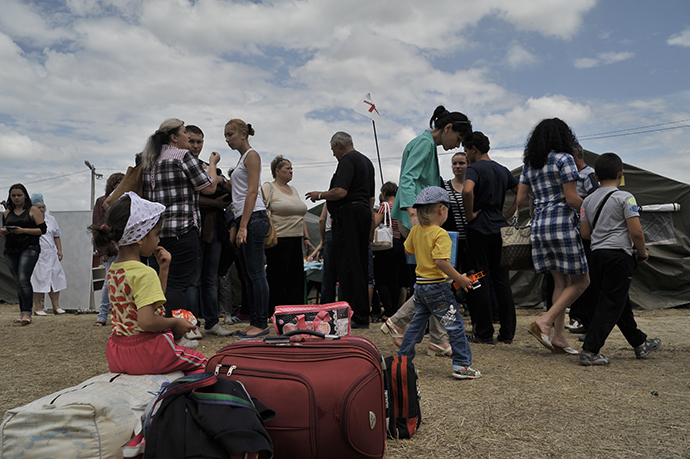 On Friday, Ukraine signed the economic part of the Association Agreement with the EU, exactly eight months after President Yanukovich rejected the plan in favor of trilateral talks with Russia.
The Kremlin reacted to the news by saying it was Ukraine's sovereign right to sign this type of agreement, but if the deal does harm to the Russian market, Moscow will take measures to defend its economic interests.
"We'll do everything that's needed to protect our economy," Dmitry Peskov, Putin's spokesperson said.
Earlier, President Putin explained in the event of the EU and Ukraine signing an economic deal, Moscow won't be able to keep Ukrainian exports to Russia zero-rated.
"It has nothing to do with the politics, or with a choice of one or another state – every sovereign state has the right to choose its own path," Putin said.
You can share this story on social media: