Putin: No more duty-free imports if Ukraine signs EU deal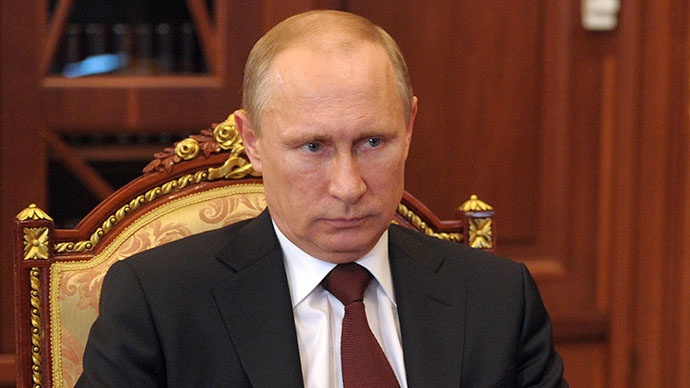 Ukrainian exports to Russia will no longer be zero-rated should Kiev sign the economic part of a free-trade agreement with the EU, said President Vladimir Putin.
"Some economic problems may appear for us, and we will be unable to keep a zero import duty for certain," he said late Wednesday at a meeting on agriculture development.
"It has nothing to do with the policy or with a choice of one or another state – every sovereign state has the right to choose its own path," Putin added.
In the first place, the limitation would concern agricultural products, the President explained.
As reported, the EU and Ukraine plan to sign the Association Agreement during the EU summit in Brussels on June 27.
The move would further damage Russia-Ukraine economic relations, that were most recently hit by Russia's decision to move Kiev's gas giant Naftogaz to a prepayment system.
The political part of the Association Agreement between Kiev and the EU was signed on March 21.
The economic part of the EU will imply that Ukraine would gain tariff-free access to the large European market as well as European goods, which the union expects will promote trade and investments and encourage labor flow. Meanwhile, the average unemployment in the eurozone is 12 percent.
The Association Agreement with Europe lies at the heart of the Ukraine's half-year-long turmoil. People in Kiev started to flood Kiev's Maidan square right after then President Yanukovich chose to put off the final decision on the economic integration with the EU, saying he needed time to weigh possible gains and losses.
You can share this story on social media: