Sudan re-arrests Christian woman one day after death row release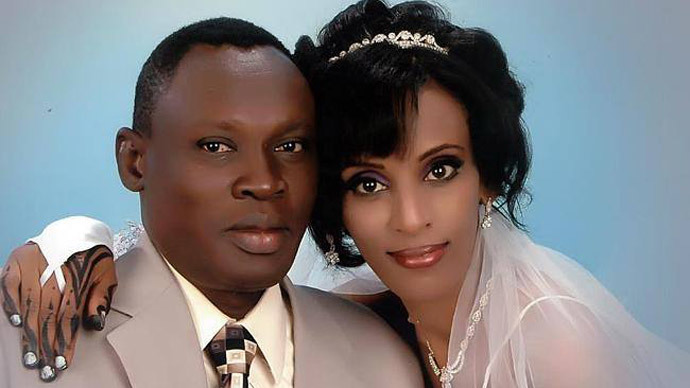 Sudanese authorities re-arrested Meriam Ibrahim, a Christian woman sentenced to death for converting from Islam, only to be released on Monday. She was reportedly detained with her husband and two children at Khartoum airport, local media reports.
A security official told Reuters that he did know the reason for the re-arrest of the 27-year-old woman. One of her lawyers said Ibrahim and her family are being held at a security building just outside the airport.
Her lawyer, Elshareef Mohammed, who was with Ibrahim at Khartoum airport at the time of the arrest, told the Guardian more than 40 National Intelligence and Security Services (NISS) officers took part in the operation to apprehend the family, who were headed for the United States. Ibrahim's husband, Daniel Wani, is a US citizen.
"It's very disappointing," Elshareef told the Guardian. "They were very angry. They took us [the family's lawyers] outside, and took the family to a NISS detention center. They have not been given access to lawyers."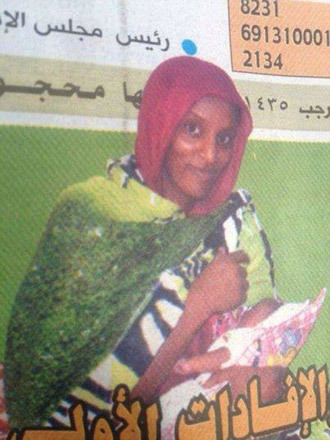 The Sudanese Foreign Ministry summoned US and South Sudanese ambassadors on Wednesday following the arrest, according to the official Facebook page of Sudan's top security service.
"The airport passport police arrested Abrar after she presented emergency travel documents issued by the South Sudanese embassy and carrying an American visa," Sudan's National Intelligence and Security Services' media department said, referring to Ibrahim by her Muslim name.
"The Sudanese authorities considered [the action] a criminal violation, and the Foreign Ministry summoned the American and South Sudanese ambassadors," it added.
Ibrahim's lawyer, Mohaned Mostafa, told Reuters that she is likely to remain in police custody for 24 hours.
The State Department earlier stated that Ibrahim was not arrested, but had been detained for several hours and then released.
"The State Department has been informed by the Sudanese government that the family was temporarily detained at the airport for several hours by the government for questioning over issues related to their travel and I think travel documents. They have not been arrested," State Department spokeswoman Marie Harf told reporters.
"The government has assured us of their safety," Harf added. "We are engaging directly with Sudanese officials to secure their safe and swift departure from Sudan."
Ibrahim was originally arrested in August after men claiming to be from her father's side of the family accused her of adultery because of her marriage to a Christian man, Amnesty International said. Ibrahim, who said she had been raised as a Christian, was later charged with apostasy. The court recognized her as having the same faith as her father, who was a Muslim. Ibrahim, however, said her father had abandoned the family when she was six, and was therefore not brought up in the Muslim faith.
Ibrahim's marriage was ultimately annulled and she was sentenced to 100 lashes for adultery. In May, she was given three days to return to the Muslim faith or face the death penalty. Worldwide attention around Ibrahim, who was pregnant when the sentence was handed down, intensified after she was forced to give birth to her daughter while shackled to the floor of her prison cell.
More than 1 million people backed a campaign by Amnesty International to free her, and world leaders also took up her cause.
As #MeriamIbrahim enjoys her first full day with her family, we should remember how crucial freedom of religion is around the world.

— David Cameron (@David_Cameron) June 24, 2014
Ibrahim was freed by an appeal court on Monday, which overturned her death sentence.
Prior to being arrested again on Tuesday, Ibrahim and her family had been sent to an undisclosed location, where they were waiting until they could leave the country safely. The extra precaution was taken after she and her family received a number of threats following her release.