Israel's Netanyahu warns Obama on working with Iran in Iraq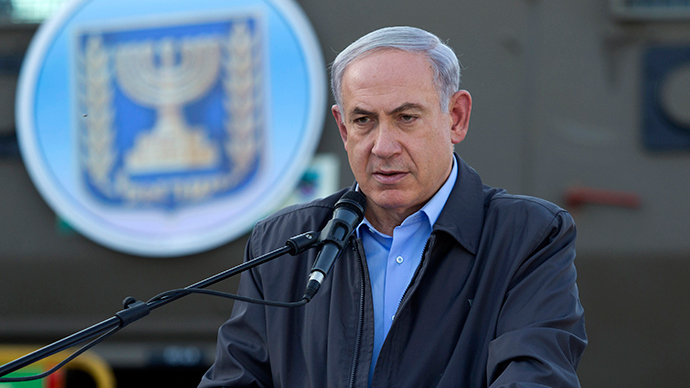 PM Benjamin Netanyahu, stung by the interim agreement between the US and Iran placing restrictions on Tehran's nuclear program in return for easing sanctions, has offered Obama his strategy on ISIS and Iran: "Weaken both."
Netanyahu has advised the US against cooperating with Iran in an increasingly chaotic Iraq, where the Al-Qaeda-linked Islamic State of Iraq and the Levant (ISIS, or ISIL) has made dramatic territorial gains in the north and center of the country.

The hawkish Israeli leader focused on the Obama administration's balancing act in Iraq, with its Shi'ite-led government that continues to maintain decent relations with both Washington and Tehran. This poses a natural concern for Tel Aviv, which has long accused Iran of attempting to build nuclear weapons – a claim that Iranian officials have consistently denied.

"What you're seeing in the Middle East today in Iraq and in Syria is the stark hatreds between radical Shi'ites, in this case led by Iran, and radical Sunnis led by al Qaeda and ISIS and others," Netanyahu told the NBC program "Meet the Press."

"Now, both of these camps are enemies of the United States. And when your enemies are fighting each other, don't strengthen either one of them. Weaken both," he urged.

The comments from the Israeli PM come just days after Baghdad asked the US to initiate airstrikes against the Sunni extremist group, which has taken several towns in Anbar province, advancing closer to the capital.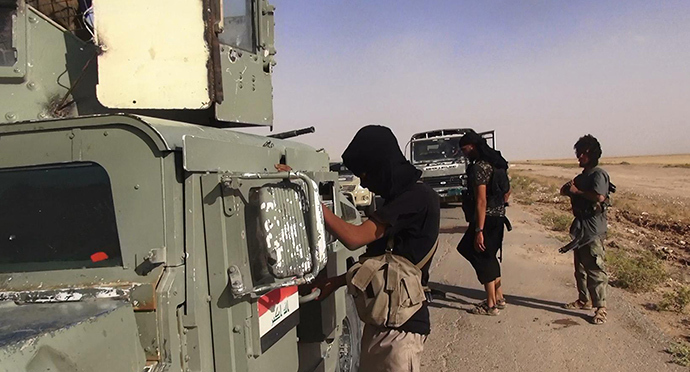 Last week, Washington hinted to Tehran on the sidelines of separate nuclear talks in Vienna, Austria, that it would be open to some level of cooperation to roll back advances made by ISIS.

Netanyahu emphasized his country's fears that any sort of cooperation with Iran – not just in Iraq but at the negotiating table – would cause the international community to drop its collective guard, helping the Islamic state to acquire nuclear weapons.

"What is, I think, being discussed in the case of Iran by the international community is that you remove most of the sanctions and Iran gets to keep most of the capabilities, most of the stockpiles, most of the ability to manufacture the means to make nuclear weapons," Netanyahu said. "... This would change history. It would be a monumental mistake."

"And I think by far the worst outcome that could come out of this is that one of these factions — Iran — would come out with nuclear weapons capability," he said. "That would be a tragic mistake. It would make everything else pale in comparison."
However, Iran's religious authorities remain cynical of Washington's offer of cooperation in Iraq.

Iran's Supreme Leader, Ayatollah Ali Khamenei, accused Washington on Sunday of exploiting the violence to regain control of Iraq putting the republic "under its hegemony" and rule of "its stooges," he was quoted as saying by IRNA news agency.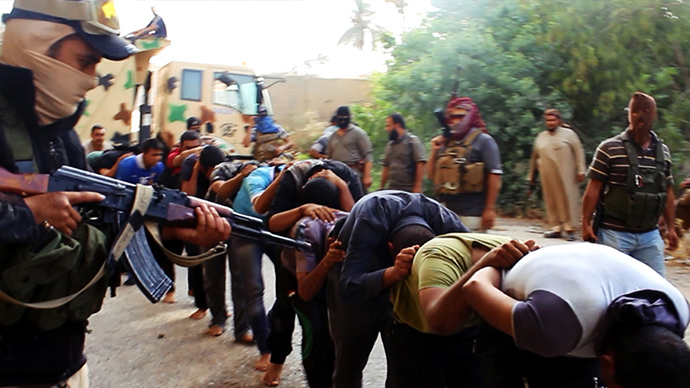 US Secretary of State John Kerry rejected these claims saying the "US is not engaged in picking or choosing any one individual... it's up to the people of Iraq to choose their own leadership."

Washington has been trying hard to avert blame for the basket-case conditions now afflicting this nation of some 36 million people ever since March 20, 2003 when the United States opened a military offensive against Iraq under the pretext that the Baathist government of Saddam Hussein was harboring weapons of mass destruction – claims later determined to be false.

From March 2003 to mid-2011, the people of Iraq lost an estimated 460,000 civilians during the war and occupation by the US and allied forces, statistical research compiled by the PLOS (Public Library of Science) Medicine journal revealed in October 2013.
Following the withdrawal of US troops in 2011, Iraq sank even deeper into sectarian conflict, as the country's Shiite majority squared off against the Sunni minority, many of whom were supporters of the usurped Ba'athist government.

2013 was the bloodiest year in Iraq since 2008 with over 7,000 civilian deaths.