Israel imprisons at least 80 Palestinians after 3 Israeli teens go missing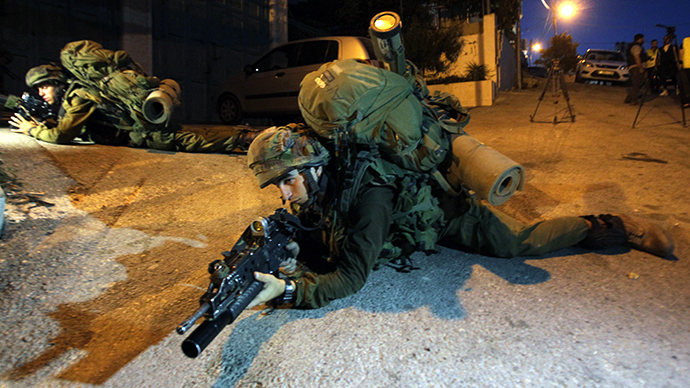 After three Israeli students went missing, Israel launched a massive manhunt and door-to door-searches in the occupied West Bank, grabbing dozens of Palestinians. PM Netanyahu accused Hamas of "kidnapping" the teens, though no evidence has been disclosed.
Three Israeli students, Eyal Yifrach, 19, Gil-ad Shaar, 16, and Naftali Frenkel, 16, went missing while hitchhiking south of Jerusalem Thursday night, according to Israeli officials. Their disappearance sparked a massive door-to-door manhunt in the Palestinian city of Hebron and surrounding villages in the West Bank.

The Israeli Defense Forces (IDF) said that as part of the effort to locate the three missing Israeli teenagers "approximately 80 Palestinian suspects were detained in a widespread overnight operation."

Palestinian officials, citing a higher figure, said Israeli officials arrested more than 100, including "at least seven Hamas members of the Palestinian parliament" and several prisoners recently released by Israel.

Among those arrested was Hassan Yousef, a founding member of Hamas, along with former ministers and members of the Palestinian parliament, according to the Palestinian Ma'an news agency.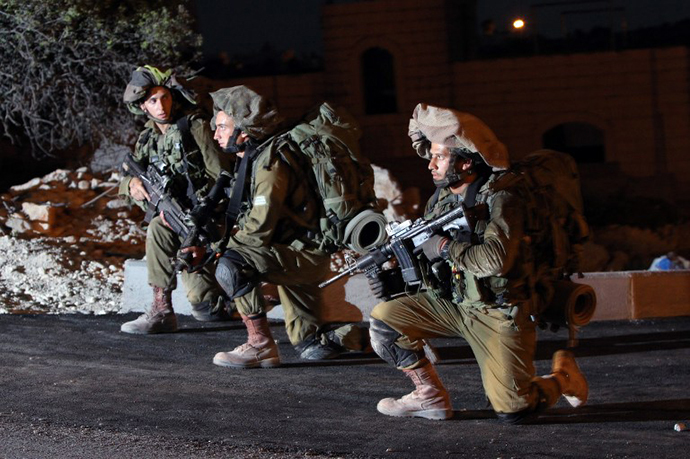 The Israeli leader admitted to withholding information on the situation until after the wave of arrests took place.

"This morning I can say what I was prevented from saying yesterday, before the wave of arrests of Hamas members in Judea and Samaria," Netanyahu said. "Those who carried out the abduction of our boys were members of Hamas."

"This has severe repercussions," he added.

High-ranking members of Hamas denied the group had any involvement or foreknowledge of the incident.

Meanwhile, there has been little evidence to support Netanyahu's assertions that Hamas was behind the abductions. The IDF refused to comment when asked by the Times of Israel what proof there was of Hamas involvement, referring all queries to the prime minister's office.

In any case, this latest development presents yet another obstacle on the torturous road to brokering a two-state solution between the Israelis and the Palestinians.

The last effort to seal a deal between the two sides collapsed in late April after nine months of diplomatic efforts on the part of US Secretary of State John Kerry.

Nevertheless, the US State Department recently said the new Palestinian Cabinet is comprised of technocrats and that it was willing to do business with it.

"At this point, it appears that President Abbas has formed an interim technocratic government that does not include ministers affiliated with Hamas," State Department spokeswoman Jen Psaki told reporters on June 2.

"Based on what we know now we intend to work with this government but will be watching closely to ensure that it upholds principles that President Abbas reiterated today," she added.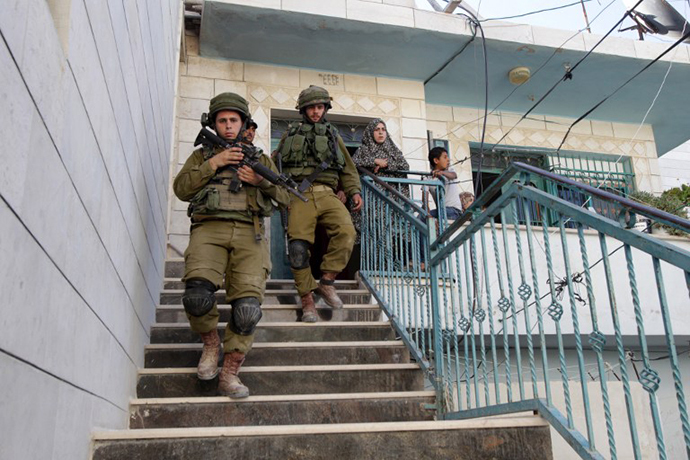 An Israeli official, speaking on condition of anonymity, was quoted as saying, "We are deeply disappointed by the State Department regarding working with the Palestinian unity government," as cited by Reuters.

Netanyahu blamed Palestinian Authority President Mahmoud Abbas for the incident with the missing teens, pointing to the recent political reunification between Fatah and Hamas, who are the ruling party in the Gaza Strip and have declared their hostility to a Jewish state.

"Those same elements in the international community that said that the Palestinian agreement with Hamas would advance peace now see the true results of this union," Netanyahu said in a speech on Saturday evening, local media report.

"We hold Abbas and the Palestinian Authority responsible for all attacks against Israel that originate from their territory, whether Judea and Samaria [the West Bank] or the Gaza Strip… The attackers came from Palestinian Authority areas and the Authority is responsible."
However, Palestinian security officials said they were assisting Israeli authorities in their search for the missing teenagers.

Israeli Foreign Minister Avigdor Lieberman, meanwhile, said he was against any proposals for exchanging Palestinian prisoners for the three abducted students.

"As far as I'm concerned, there will not be any more releases of Palestinian terrorists sitting in Israeli jails. Not as a [goodwill] gesture, and not in any other way," he told Army Radio.
You can share this story on social media: