Annexing West Bank 'only sane plan' – Israeli Finance Minister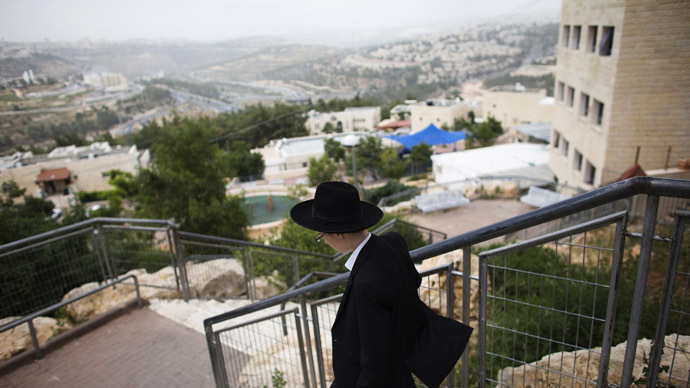 Taking over the West Bank is the "only sane plan", even if it tears the Israeli government in two, Finance Minister Naftali Bennett has declared. The opposition threatens to topple the cabinet if it extends Israeli sovereignty over any settlements.
"It's no secret that for dozens of years there has been a chasm [between us] on how to leave the settlements. It hasn't proven itself," Bennett said on Army Radio, whose Jewish Home party is strongly opposed to the establishment of a Palestinian state.

Bennett said that his proposal Sunday to grab some 60 percent of the West Bank is the "only sane plan."

The government has been contemplating a unilateral action at the territories following the collapse of peace talks with the Palestinian Authority earlier this year. Peace talks stopped after Israel failed to keep a pledge to release a final batch of Palestinian prisoners. But in April, Netanyahu blamed Palestinian leaders for the breakdown in relations.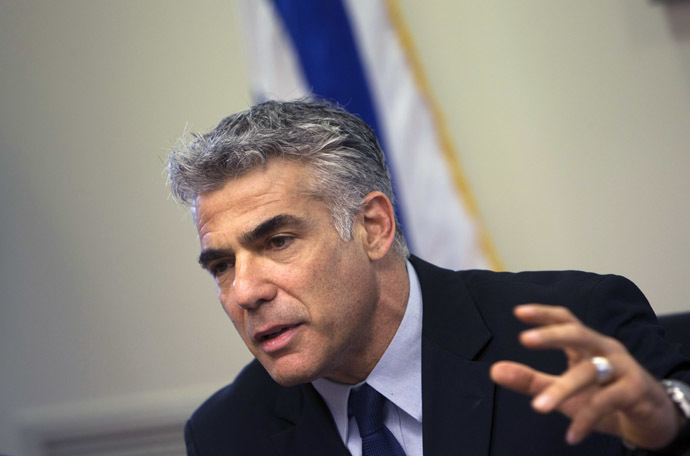 Previously, Israel has repeatedly held back from annexing the West Bank. Since Israel captured the occupied territories in 1967, more than 350,000 Jews have settled there alongside some 2.3 million Palestinians.

The renewed rhetoric sparked a scandal. PM Benjamin Netanyahu's primary coalition partner has threatened to leave the government if Israel attempts to exert sovereignty over settlements.

"If there is an attempt to annex even one settlement unilaterally, Yesh Atid won't just pull out of the coalition, it will topple it," Finance Minister Yair Lapid warned. His centrist Yesh Atid has 19 seats, and the Netanyahu-led coalition would not have a majority without it.

Following the breakdown of peace talks, Palestine formally joined five UN human rights treaties to press its sovereignty. Also a week ago, Hamas, which Israel deems a terrorist organization, formed the unity government with Fatah. In response to that Israel announced plans for building new settler homes.
You can share this story on social media: