​Leaked tape has Polish FM comparing ties with US to giving oral sex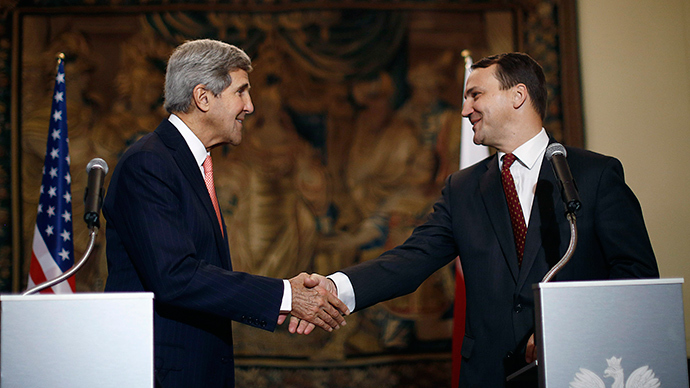 The Polish Foreign Minister believes his country's alliance with the US is worth nothing and compared his government's stance to giving oral sex and receiving nothing in return, a Polish magazine said, citing a leaked recording of a private conversation.
Excerpts from the alleged exchange between FM Radoslaw Sikorski and Jacek Rostowski, an MP and former finance minister, were published Sunday by Wprost, which promised a full transcript and audio files later on Monday or Tuesday. The same magazine triggered a political storm in Poland this month by releasing a recording of a conversation between the head of Poland's central bank and the interior minister, implying a link between the two violating the bank's independence.
According to Wprost, Sikorski is skeptical about the reliance of Poland, one of the staunchest allies of Washington in Eastern Europe, on American protection.
"The Polish-American alliance is not worth anything. It's even damaging, because it creates a false sense of security in Poland," Sikorski allegedly said.
"Complete bullshit," the tape purportedly records Sikorski as saying. "We will get a conflict with both Russians and Germans, and we're going to think that everything is great, because we gave the Americans a blowjob. Suckers. Total suckers."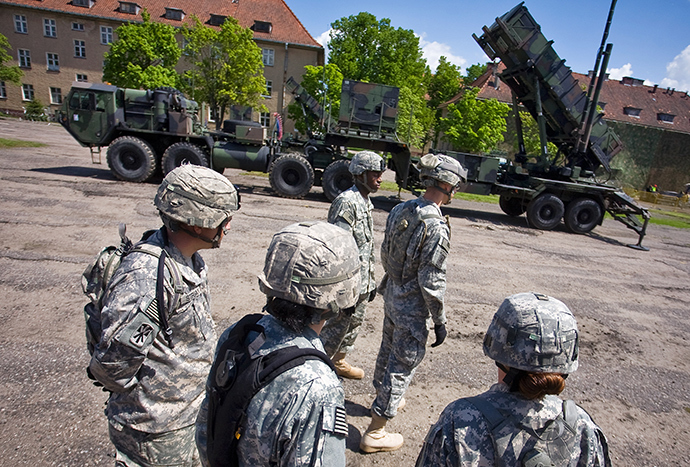 Sikorski further blamed the nature of relations between Warsaw and Washington on the Polish mentality.
"The problem in Poland is that we have a very shallow pride and low self-esteem," he allegedly said, decrying such a mindset as "Murzyńskość", a racially-charged derogative term that could be translated as "thinking like a negro." Sikorski suggested on Twitter the translation should be "negritude," linking it to the anti-colonialism movement in Europe.
Murzyńskość = Négritude – Wikipedia, wolna encyklopedia http://t.co/MGKgnUujFE

— Radosław Sikorski (@sikorskiradek) June 22, 2014
The Polish government declined to immediately comment on the new leak, saying it may do so after full transcripts are made available. It didn't challenge the authenticity of the transcript, however.
Prime Minister Donald Tusk said Monday that the publications of leaks were aimed destabilizing the political situation in Poland. He said they would not force him into making any cabinet shuffles.
US Ambassador to Warsaw Stephen Mull declined comments as well, but said the US-Polish alliance was strong.
@johngodson@sikorskiradek I'm not going to comment on alleged content of private conversations. As for our alliance, I think it's strong.

— Stephen D. Mull (@SteveMullUSA) June 22, 2014
The Polish media are now speculating on who could have supplied Wprost with the recording, with many fingers pointing to Russian intelligence. They compare the leak to that of the conversation between US Assistant Secretary of State Victoria Nuland and the US Ambassador to Kiev, in which America's top diplomat for Europe infamously used the f-word to describe the European Union.
Sikorski is a well-known critic of Russia and supporter of stronger ties with the US, although he grew more skeptical of Washington since the 2009 attempt to "reset" American relations with Russia, which involved review of the plan to deploy elements of NATO's anti-ballistic missile defense system on Polish soil.
Lately the minister was vocally opposing Russia's stance on the Ukrainian crisis and called for a stronger presence of American troops in Poland.
He is also considered a strong candidate to succeed Catherine Ashton as the EU's foreign policy chief and was officially suggested for the position by Warsaw last month.
You can share this story on social media: