Putin orders surprise drills to check combat readiness of central Russia forces (VIDEO)
All Russian forces in Siberia, the Urals and beyond have been put on combat-ready alert, Defense Minister Sergey Shoigu said after President Putin ordered surprise drills.
Over 65,000 of Russia's troops in the Central Military District have been put on alert to verify troops' combat-readiness during massive war games of all branches of the armed forces. The exercises involve the relocation of military personnel and hardware, firing training and complex inspections.
"In accordance with president's order, today starting from 11:00 Moscow time [07:00 GMT] all troops of the Central Military District have been placed in a state of full combat readiness," Defense Minister Sergey Shoigu said at staff meeting.
The drills will last for a week, from June 21 through 28, Shoigu said.
Up to 5,500 military vehicles, 180 airplanes and 60 helicopters will participate in the drills, Chief of the General Staff Valery Gerasimov said, Interfax reported.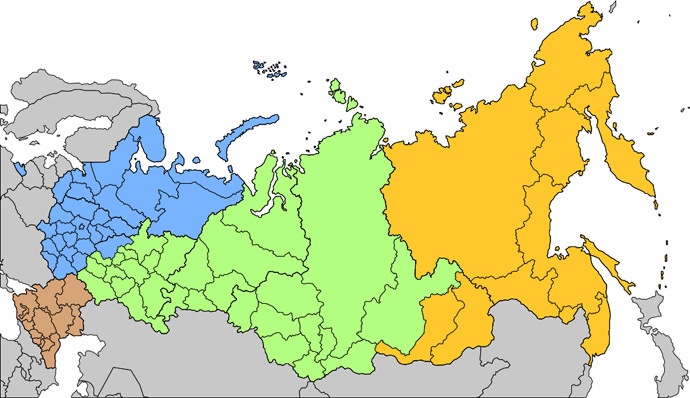 During the first 24 hours, the troops' readiness for immediate deployment on a combat mission will be checked.
After that, military units will switch to tactical training, marching in battle formation to firing ranges for practice, Shoigu said.
Air Force units in the district will relocate planes to operational airfields to check their readiness for action in new locations. In particular, the 98th Airborne Division will be relocated from the Ivanovo Region of the Volga Federal District to the Urals for paratrooper jump exercises at the Chebarkul firing range.
The minister specifically ordered units to avoid any possible damage to civilian installations and infrastructure during the military drills, and to ensure the safety of military personnel, arms and hardware.
The June 21-28 drill is the second stage of general exercises in the Central Military District, Shoigu said. A special commission has already verified the general situation in the district and now the war games will give the picture of combat readiness of the troops stationed on a swathe of huge territory from the Volga River through the Urals Mountains to Siberia, and from the Kara Sea in the Arctic to the steppe on Russia's southern border with Kazakhstan.
Shoigu said that the 28th and 35th Motorized Brigades began the training June 20, when both units were put on alert ahead of the rest of the military forces in the region.
The Russian army has staged a number of military drills this year. The most recent exercises took place less than a fortnight ago, when on June 10 the Russian military launched drills by its assault forces in the enclave of Kaliningrad in answer to the double war games being conducted by joint NATO forces on the territory of the three Baltic States.
You can share this story on social media: