Russia launches Baltic drills alongside NATO Saber Strike war games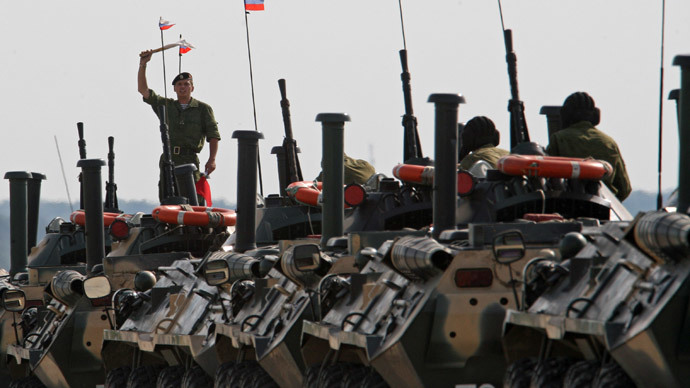 The Baltic Sea and skies are getting crowded as Russia launches military training of its assault forces in the exclave of Kaliningrad in answer to the double war-games being conducted by joint NATO forces on the territory of the three Baltic States.
Tanks, troops, jets: NATO countries launch full-scale war games in Baltic
NATO's decision to conduct dual war games next to Russian borders in the Baltic has not been left unaddressed by Russia's Defense Ministry, which prepared a surprise training of first strike forces – marines, paratroopers and long-range bombers - right in the backyard of the NATO military maneuvers.
"We conduct military training simultaneously with the international war games that have started in Europe, Saber Strike-2014 and BALTOPS-2014," said the ministry's press service.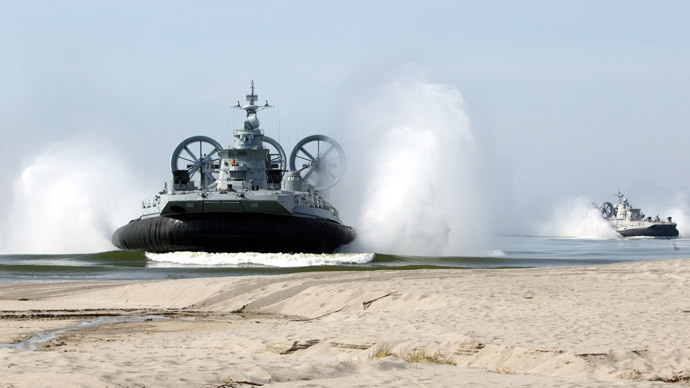 Defense Ministry noted that the military might engaged in training in the Kaliningrad Region is by all means comparable with the NATO's forces concentrated on the nearby territory of Estonia, Latvia and Lithuania, where Saber Strike-2014 is conducted on June 9-20 and sea-based BALTOPS-2014 training held in the Baltic on June 6-21.
The Russian maneuvers involve the use of naval groups, marines, landing operations of airborne forces, air defense training and firing exercise of front-line aviation.
"All-arms naval groups will maintain border and sea communication defense, and will perform training to search and destroy hypothetical aggressor's submarines and combat ships," the ministry commented to RBC news outlet.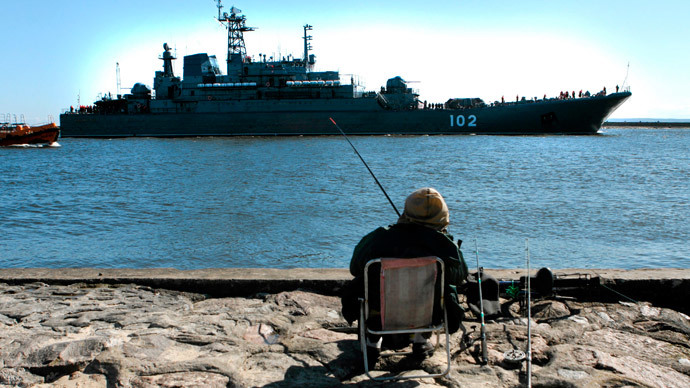 The paratrooper division from Pskov will be training operational deployment to Kaliningrad, whereas marines will be training defending the coastal line from possible sea-borne landing and will also perform isolation and elimination of illegal armed groups.
The Air Force is to provide fire support with Su-34 fighter-bombers and Mi-24 assault helicopters.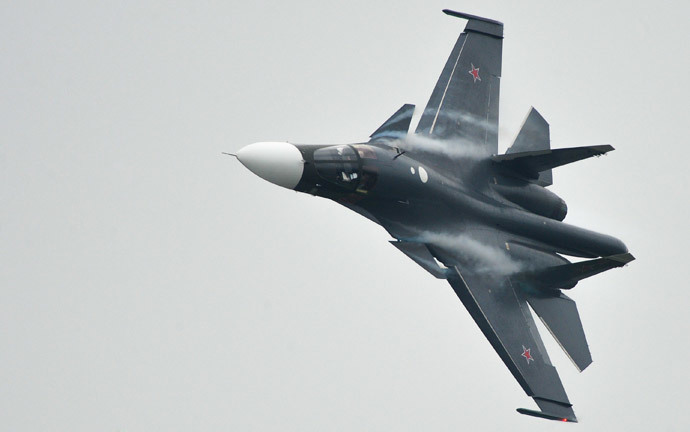 Deployment of supersonic Tu-22M3 long-range strategic maritime strike bombers, some of which have just the day before finished training in the Black Sea, has also been announced. Together with the air defense forces they will patrol the area to make sure the airspace of the training is securely sealed off.
NATO's training in the Baltic is an annual event yet this time the number of troops taking part has been augmented considerably. In 2013 there were 1,800 troops involved, while Saber Strike 2014 has become the largest-ever, with 4,700 troops and over 800 military vehicles, such as M2 Bradley, M1126 Stryker, and various APCs: XA-180, XA-202 and M113 taking part in the training.
Besides the two NATO war-games, the Baltic States are holding Baltic Host 2014 military cooperation training of their own near Riga.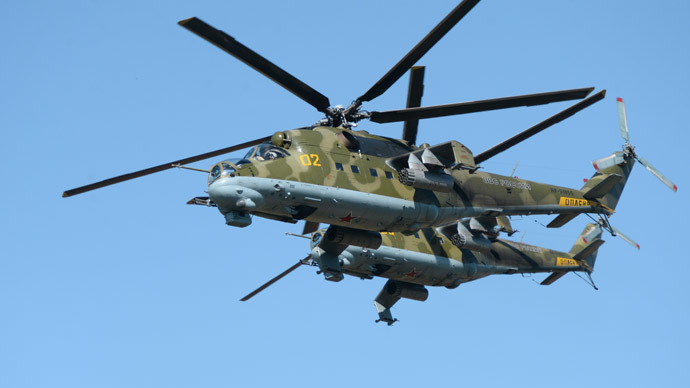 Saber Strike 2014 has hosted troops from Canada, Denmark, Estonia, Finland, Great Britain, Latvia, Lithuania, Norway and the US.
Russian Foreign Minister Sergey Lavrov has already dubbed even the rotational military build-up near the Russian borders as an act of hostility directly violating the NATO-Russia Founding Act of 1997, Lavrov's First Deputy Vladimir Titov told Interfax.
With the background of developments in Ukraine, the beef-up of NATO's military presence near Russian borders, "just like during the 08.08.08 war in the North Caucasus, it rather creates additional problems instead of helping to solve them, Titov said.
On Monday Russia's Foreign Minister Sergey Lavrov said after meeting his Finnish counterpart Erkki Tuomioja that, "The artificial attempt to continue NATO's eastward expansion, progression of the military infrastructure to the east, closer to Russia's borders, is counterproductive."
You can share this story on social media: