Lavrov: NATO expansion to the East is 'artificial, counterproductive'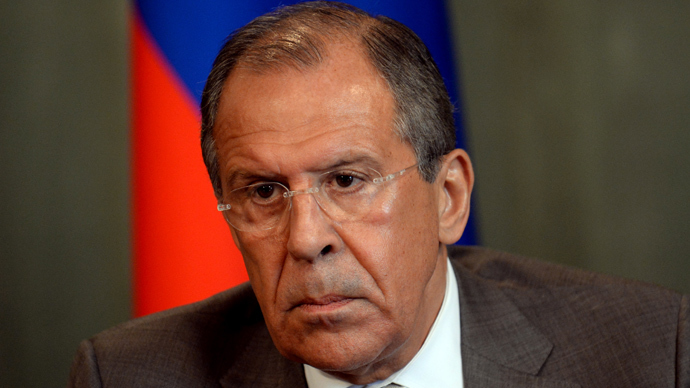 The North Atlantic alliance's attempts to go eastwards are "artificial" and contradict the pledge not to expand "one inch to the east" given to Russia, Russia's Foreign Minister said after meeting his Finnish counterpart Erkki Tuomioja.
"The artificial attempt to continue NATO's eastward expansion, progression of the military infrastructure to the east, closer to Russia's borders, is counterproductive," the Lavrov pointed out at a joint press conference in Finland's Turku.

The strategy contradicts the bloc's agreement with Russia and the terms of their work in the Organization for Security and Cooperation in Europe, Lavrov said.

Earlier this month, US President Barack Obama announced a plan to invest $1 billion in stepping up its military presence in Eastern Europe. Following Obama's commitment, US said it would be increasing its military presence in the Black Sea region.

A couple days later, on the same day Lavrov made his point, a major military exercise with ten NATO member countries participating kicked off in Latvia, involving 4,700 troops and 800 military vehicles.

Russia sees NATO's moves as a sign of aggression in the midst of the Ukrainian crisis.

When asked about the latter, Lavrov said that if Kiev chooses Europe as their economic associate, they should "understand all the responsibility within the framework of the existing agreements with the CIS".

However, the Russian FM reminded Kiev that no one should "strengthen their security at the expense of others," whatever course Ukraine's new leaders may choose.

The Russian foreign minister also labeled EU intentions to freeze the South Stream project as not being constructive, and blamed "some countries" for trying to interfere in the energy dialogue between Russia and the European Union. Although the minister said there were issues before the Ukrainian crisis: "For many years our partners in Brussels refused to finish work on a new basic agreement, demanding that we give additional unilateral concessions."
You can share this story on social media: