400 senior Russian politicians, officials to undergo military training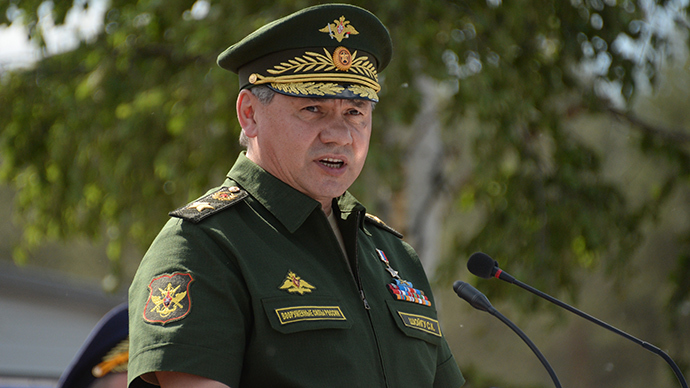 Senior Russian politicians and officials will be shooting assault rifles and driving tanks this week in regular reserve officer training, supervised personally by the defense minister.
The training will last three days in the CSKA sports base in Moscow and at the Alabino range in the city suburbs, the RBC news agency reported on Monday, referring to the Defense Ministry's plan.
About 400 reserve officers summoned for training occupy high political posts or work as technical staff in the top federal bodies of power. These are 286 State Duma MPs and staff members, 72 senators and upper house staff, 23 people from the Audit Chamber and nine representatives of the Central Elections Commission.
These will include the head of Russia's Communist Party, Gennady Zyuganov, the chief of populist nationalist party LDPR Vladimir Zhirinovsky (both reserve colonels) and other MPs from all parliamentary parties.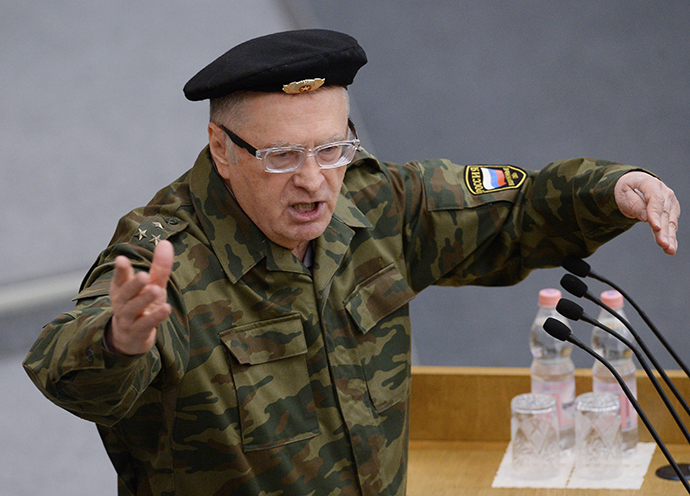 The agency claims that the main objective of the basics is to demonstrate the politicians' patriotic moods to the ordinary personnel of the regular military forces who start another round of routine military training on June 2.
Lower house official Yury Shuvalov noted in comments that the participants of the training can be elevated in military rank once they successfully pass all tests.
The military basics with participation of civil servants and politicians have taken place before, but this year's event will be exceptional both by the scale and by the level of the trainees.
Organizers of the basic training plan to deliver several lectures on the main directions of Russia's military development, global security, informational security, and the latest concepts in military strategy. Other parts of the training will be tests of physical form, in speed strength and endurance.
The second section of the tests will be performed on the shooting range, where the reserve officers will show their weapons skills with modern armaments and also WWII guns, such as the Mosin-Nagant rifle and the Maxim machine gun. Others will be tested in operating various vehicles, including modern tanks and APCs.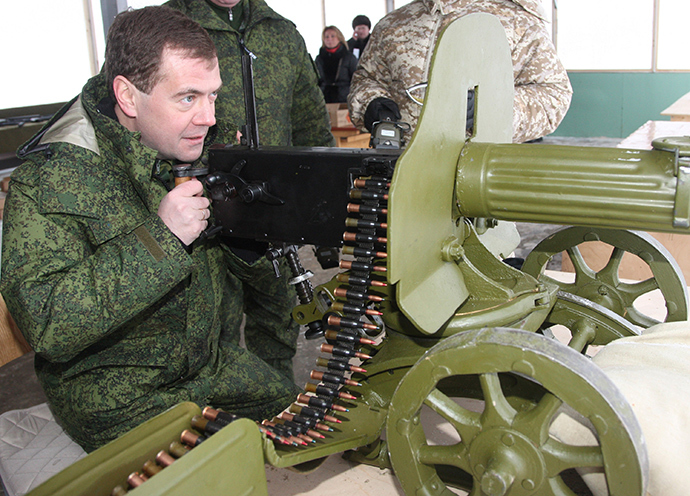 MP Mikhail Starshinov of the majority party United Russia has told the business daily Kommersant that the military drills were very useful and interesting "for any normal man." He noted that shooting a pistol, a rifle and a grenade launcher was obligatory for everyone, but reservists could also try other arms if they so desired.
The organizers of the event also promised to demonstrate the work with modern surface-to-air missiles and reconnaissance drones, but the politicians would not be required to operate these weapons.
The event will have little impact on parliamentary operations as there are no sessions planned for this week.
You can share this story on social media: