Russia will never fully abandon military draft – defense minister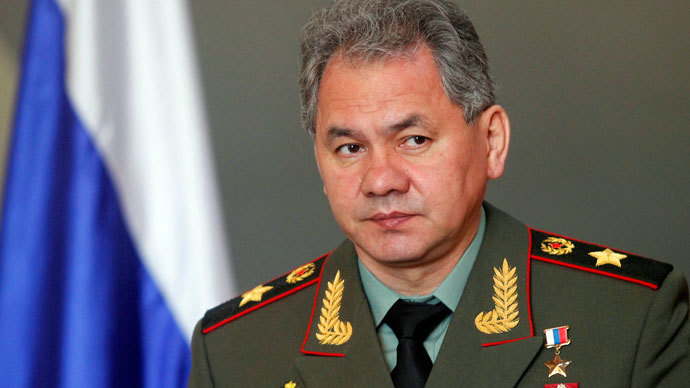 Defense Minister Sergey Shoigu has said that for various reasons Russia will not switch to a fully professional armed forces in the foreseeable future, but soon conscripts will no longer be used in combat missions.
Speaking in a televised interview on the Rossiya-2 television, Shoigu noted that Russia's vast territory was the main reason for keeping the military draft.
"To have a purely professional army, our territory is too big. We have to have the opportunity for mobilization" the minister said. 
The official explained that the top military command had already taken the decision to create a permanent mobilization reserve of four armies (the term means the people who underwent through conscription service and can be drafted in case of urgent mobilization). He said that in 2020 the military forces will completely stop the practice of sending conscripts to combat missions replacing them with contract soldiers.
Shoigu stressed that his ministry calculated very thoroughly how many servicemen they need to employ and now knew the figure "up to a single soldier."
The Defense Minister also named terrorism and NATO expansion towards Russian borders as two main threats to the nation's security.
"In our view the continuation of NATO enlargement is absolutely unfounded. We keep talking and keep smiling to each other, but it still continues," Shoigu said, adding that the cooperation between NATO and Russia in the missile defense sphere has also proved to be unsuccessful so far.
The modern Russian Federation initially manned its military forces through a compulsory two-year draft, remaining as a legacy of Soviet times. However, the more complicated modern weaponry and tactics, as well as the changes in the political and social system in the country, called for a gradual upgrade towards the professional military.
In 2006, Russia shortened the time of conscription service from two years to just one. At the same time the number of official exceptions from the draft was reduced and the hiring of contract soldiers was boosted.
In 2012, the number of professional soldiers in the Russian military forces was about 170,000 and in May President Vladimir Putin told the senior commanders that this number should be further increased, reaching 425,000 in the next few years.
The total number of active military personnel in Russia is about 1 million.

You can share this story on social media: