Putin warns of foreign threat, vows non-stop military reform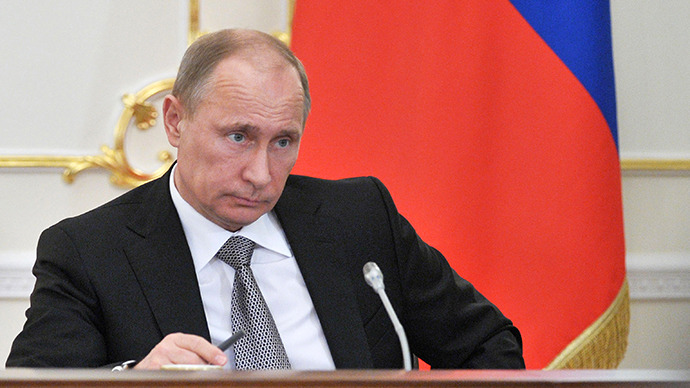 President Putin said Russia's enemies were making consistent attempts to shift the strategic balance of power and urged top military officers to continue the reforms and the radical rearmament.
"Methodical attempts are made to rock the strategic balance in one way or another. The US has practically started the second stage of its plan to set up a global missile defense system and there are probes into the possibility of NATO's further eastward expansion. The danger of militarization of the Arctic exists," the Russian President said at the Wednesday session with the Defense Ministry's collegium – the panel of top military officials and commanders chaired by the recently appointed Defense Minister Sergey Shoigu.
President Putin told the panel to be more resolute in the reform and not use the blunders of their predecessors as an excuse for lingering. "You should not follow the usual patterns, but also there should be no constant swaying and endless revisions of the decisions that have been made earlier," Putin told the military officials.
Speaking of the re-armament of the forces the President urged the military to thoroughly investigate every particular case when the defense contracts are breached or their execution is postponed. Putin reminded the military men that there will be more deliveries of new weapons as Russia plans to replace 30 percent of all its weapons with latest models before 2015 and in 2020 from 70 to 100 percent of all weapons in the forces should be renewed.
To boost this process Russia will create a system of research and development in military technology, Putin noted.
The President also touched upon the most urgent down-to earth issues. He assured the top brass that the term of military conscription would remain the same – 12 months – and the replacement of conscripts with contract servicemen would continue.
You can share this story on social media: