Russian intelligence officers seek speedy creation of new special ops center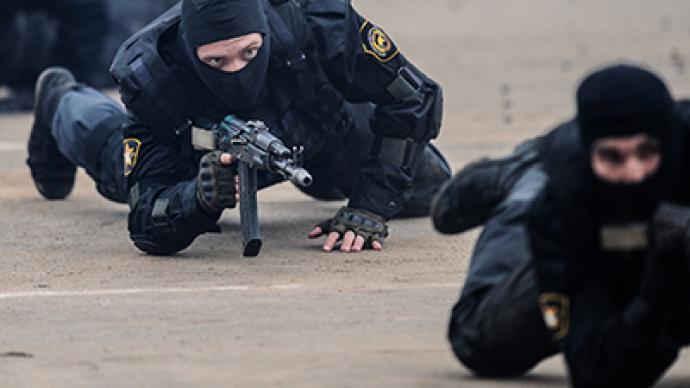 A group of leading military officers has asked the newly appointed Defense Minister to set up a Special Operations Command – a body uniting the commando teams and support services – that would match the modern day military and civilian challenges.
According to the proposal, the new command will unite the Senezh special operations center belonging to the Defense Ministry that reports personally to the minister, with a Spetsnaz brigade, a helicopter squadron of the Air Force training center in Torzhok, and a squadron of the Il-76 transport aircraft from the Migalovo air force base. A source in the Defense Ministry told the Izvestia daily that the plan to reform Russia's special operations dates back to 2008. They were submitted to the recently dismissed former minister Anatoliy Serdyukov who rejected them without offering any explanation. The plan will now be presented to the new Defense Minister Sergey Shoigu hoping that he will reverse his predecessor's decision. Izvestia's source stressed that the plan was made on the basis of foreign experience, namely France, UK and Germany and in some tactical elements the US experience was also used.When founded, the Special Operations Command will take on various tasks like hostage rescue in enemy territory, evacuation of civilians from war zones, and operations against criminal groups. In case of a full scale war, commandos will destroy the enemy's strategic weapons and command, disrupt communications and logistics and perform other duties. Authors of the plan claim the creation of the new body has practically already happened as the helicopter squadron from Torzhok and the aircraft unit from Tver have been taking part Senezh center exercises for four years. The only thing needed now is to choose the Spetsnaz brigade from two options – either the central Russian Tambov Unit or one of the experienced brigades of the Southern Military District.The initiative, however, has opponents among the Special Forces' officers who say that the command must oversee all military Spetsnaz units, not the selected ones. The critics also pointed at foreign countries saying that in France or Britain all Special Forces in the military report to a single HQ.
You can share this story on social media: