Is it a bird? Is it a plane? Crashed Google balloon mistaken for aircraft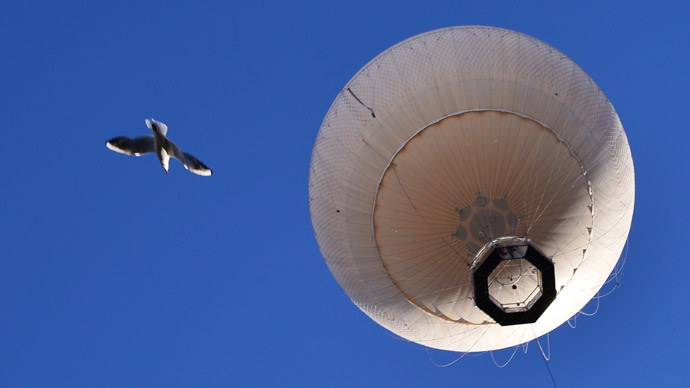 Panic gripped New Zealand's emergency services as a helicopter, police cars, ambulance crew and lifeboat were sent to rescue what was reported to be a crashed plane, local media said. Luckily, they discovered only a non-operating Google Wi-Fi balloon.
New Zealand emergency services dashed to the rescue to a remote location in the Pacific Ocean near the town of Cheviot in New Zealand on Friday morning responding to a phone call from a local reporting a plane crash.
Police cars, an ambulance, a lifeboat, and a rescue helicopter rushed to the scene of the alleged crash only to find a stranded Google Loon balloon.
Although police reportedly received calls notifying them that a Google balloon went down in the area the security forces preferred not to take the risk.
Google has promised to reimburse the rescue helicopter crew for the unnecessary deployment to the area.
"We will get in touch with the Westpac rescue helicopter crew to reimburse them for the mistaken rescue flight," Google spokesman Johnny Luu told news site Stuff New Zealand.
The rescue helicopter spokesman was glad after Google's announcement local media said.
Project Loon was launched in New Zealand last June. It was designed to connect people in rural and remote areas through a network of balloons traveling on the edge of space. The balloons travel approximately 20 km using software algorithms to determine where its balloons need to go. Each balloon can provide connectivity to a ground area about 40 km in diameter at speeds comparable to 3G, Google says.
Google usually tries to bring down the balloons close to land. Google spokesman Johnny Luu told local media that the balloons were designed to fly for about 100 days, and one had been around the world three times. Google's aim is have from 300 to 400 balloons circling the globe.
You can share this story on social media: