No power, water and food shortages: E. Ukrainian city survives amid army shelling
The humanitarian crisis in the eastern Ukrainian city of Slavyansk is worsening by day by day, amid disruption of water supplies and electricity, while emergency medical aid is unavailable due to gas shortages as fighting continues in some areas.
Early on Thursday morning, pro-Kiev troops targeted a church in the Donetsk Region city, killing one man and partly destroying the building.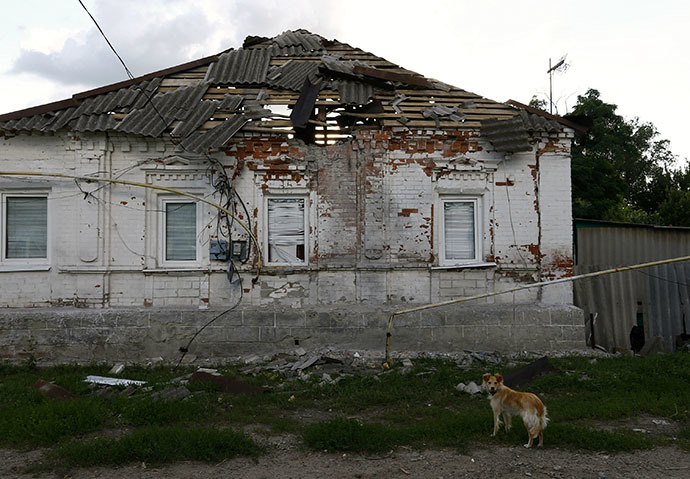 "Artillery fire at the city started at about 6 am from Karachun Mountain [where the Ukrainian army's artillery is deployed] and lasted for about a half-hour," a local priest was cited a saying by RIA Novosti.
"The shells fell right next to it: one flew half a meter from the dome, the second exploded near the church, on the road; the third hit the central gas pipeline near the lake. The main gas pipeline has been blocked. The shells damaged the southern facade of the church, but in general it is intact."
A man who served as a security guard at the church sustained severe head injuries and died of his wounds shortly afterward.
A shooting has been also reported in the town of Malinovka near Slavyansk.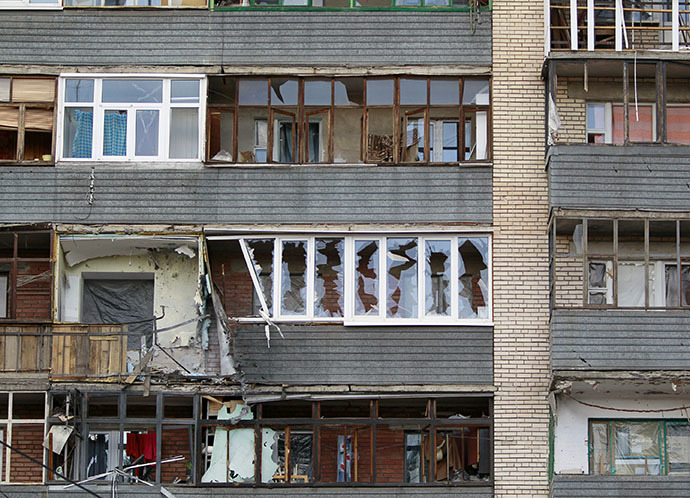 Weeks of intense attacks by the Ukrainian army have left the city paralyzed.
Continued combat and army artillery fire have knocked out both water and electricity supplies.
"Almost all medical facilities are closed," the Donetsk Region's local administration said in a statement. "Ambulances do not respond to calls due to a lack of fuel."
In addition, hospitals are not working in Donetsk, Kramatorsk, Slavyansk and a number of areas in the Slavyansk district.
Thousands of people have neither tap nor drinking water supplies as pumping stations were damaged in previous fighting between Ukrainian troops and anti-government self-defense forces.
"They've bombed everything," a local woman told RT. "There's no electricity, no water, no money, no work, nothing. We don't know what to do. We're not leaving, we want to live on this land."
"Please help us," said another woman. "Something must be done, we're being killed in Slavyansk."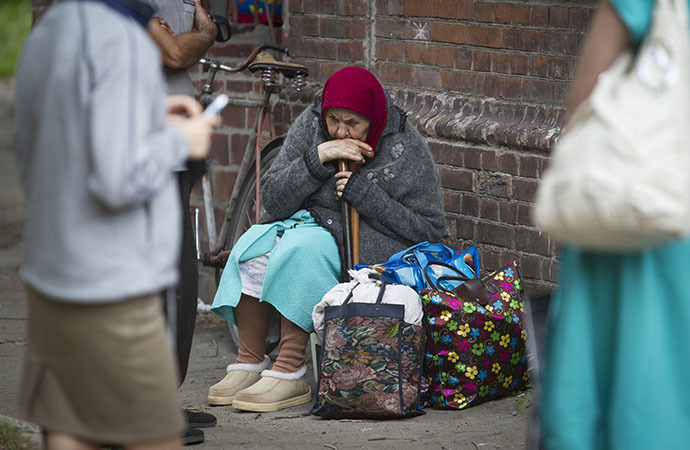 Slavyansk municipal services are scrambling to at least restore water supplies to avoid an outbreak of disease. This is now the "key problem," a representative of the Donetsk Region's local administration said.
The local sanitary and epidemiological station's laboratory was damaged in the June 15 shelling and shut down. Now there are mainly security concerns over chlorine deliveries for water purification, local authorities said.
On June 10, Ukraine's president-elect, Petro Poroshenko, ordered the government to organize "humanitarian corridors" to transport medical care for civilians, as well as a network of portable stations providing civilians with drinking water, food and medicine in troubled regions in the southeast of the country.
However, a week later, there "not a single corridor has been created," Denis Pushilin, the chairman of the Supreme Council of the self-proclaimed People's Republic of Donetsk (DPR), said Monday.
Despite thousands of civilians staying without water and medical help, the UN said Monday that the situation in eastern Ukraine had "worsened but it is not yet a humanitarian crisis."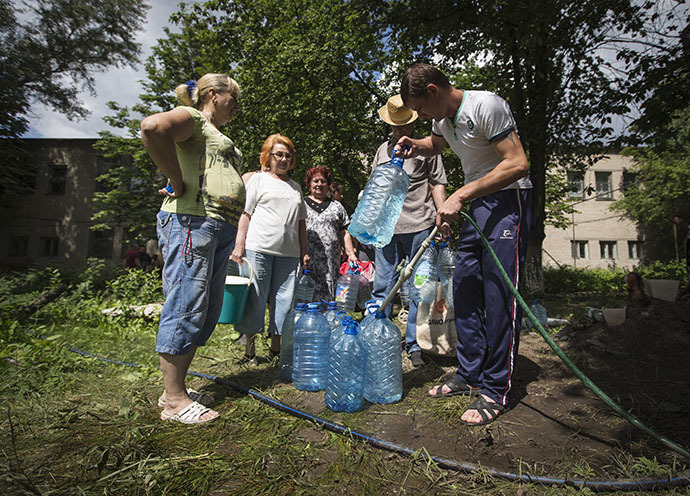 Russian Federation Council Speaker Valentina Matvienko slammed the UN report as "absolutely politicized,""unfair" and "biased."
On Tuesday, Poroshenko declared a temporary, unilateral ceasefire to give insurgents a chance to disarm. However, he didn't elaborate on the timing.
"The plan will start with my order on a unilateral cease-fire," he said and added that it would be "pretty short," and that Kiev "expects that disarmament of military groups and restoration of order will take place right after it."
"A key element of this plan is the shutdown of the border. There are huge risks that criminals will take advantage of the ceasefire," he said.
In the self-proclaimed Donetsk People's Republic, Poroshenko's statement has been called "absolutely absurd" in its offer to self-defense forces "to surrender without any conditions."
"We clearly understood one thing: the statements of Kiev can't be trusted," the PM of the self-proclaimed Donetsk People's Republic, Aleksandr Boroday, said.
The opposition's main demand is "the immediate withdrawal of the occupation army of Ukraine from the territory of the Donetsk People's Republic."
Eastern Ukraine has been a hotspot as Kiev recently intensified its "anti-terrorist" operation with massive artillery attacks, targeting hospitals and civilian homes. At least 356 people, including 257 civilians, including 14 children, have died since the beginning of the "anti-terrorist" operation in Ukraine's eastern regions of Lugansk and Donetsk, the UN has estimated.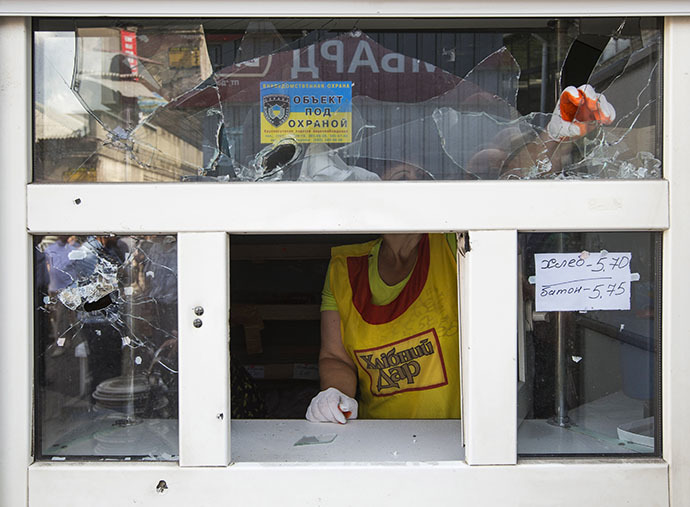 You can share this story on social media: