Indifference & vast expenditure at heart of EU apathy amid parliament vote
The remaining 20 of the EU's 28 member countries go to the polls on Sunday to vote in the European elections. However, after years of economic crisis and rising unemployment, people have come to question the need for closer integration.
Germany, France, Poland and Spain are among the major European nations voting, while they represent a large portion of the 388 million Europeans eligible to cast ballots and elect the 751 deputies to sit in the European Parliament for the next five years.
Before the elections, opinion polls showed that around 25 percent of the seats would go to anti-EU and protest parties.
Turn-out rates at the elections, a barometer of how engaged the public feels with Europe, are expected to drop once again to just above 40 percent, from 43 percent in 2009. That would continue the trend of declining participation at every European election since the first direct poll was held in 1979.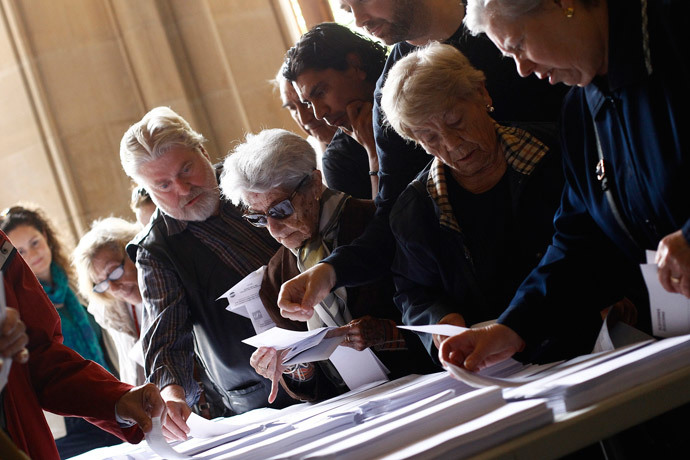 The turnout rates are boosted by compulsory voting in Luxembourg and Belgium. If an eligible voter does not attend a polling station, he or she could be fined or subject to community service.
The salaries of MEPs have also disillusioned parts of the electorate. Since 2009, MEPs receive a monthly salary of 7,957 euro (US$10,847). They also receive expenses of 4,299 euro a month ($5,860), which they can use to claim travel to Brussels and Strasbourg from their constituencies, while there is a separate travel allowance of 4,243 euro ($5,784), which MEPs can use to pay for trips on official business to other destinations. They can also claim for up to 24 return journeys to their home countries.
"Being an MP is a truly wonderful job," David Craig, who wrote the book 'The Great European Rip-off', told RT's Peter Oliver. "I calculated with all the expenses that they get paid for example MEP's will save up from a million to a 1.5 million euros, while living a lifestyle where they can drink champagne every single night and eat the best food and travel first class."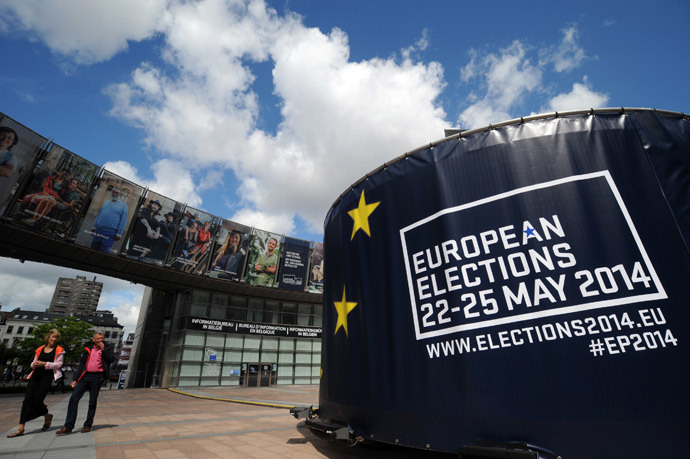 MEPs are also able to claim 304 euro as a daily allowance, just for doing their job and attending parliament. It is intended to cover hotel bills and meals. However it has led to abuses of the system, according to Craig.
"They have a system that's nicknamed the 'So So' system. In English it's known as, 'Sign on, Sod off' - all you have to do is sign in for five minutes, then you get your 300 euros for the day and you can do whatever you want."
However, the largest cost of the European parliament, whose yearly budget weighs in at about 1.7 billion euro ($2.31 billion). In 2009, the cost of each MEP was more than 1 million euro per year, while the parliament employs 700 full-time translators and 430 staff translators to deal with the 23 officials languages of the MEPs. The cost of this equates to around a third of the parliament's total expenditure. However, the cost of this is covered by the population of the EU, which is around 500 million, and is actually cheaper to the taxpayer than for their national parliaments.