Brazil prisoners take over 120 hostages - official
Published time: 18 May, 2014 04:04
Edited time: 18 May, 2014 05:37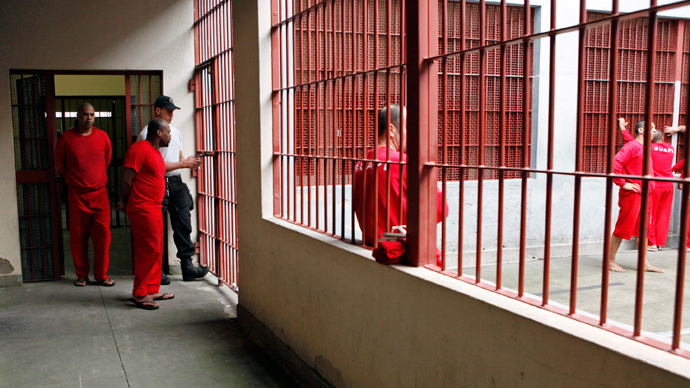 Prisoners in Brazil's northeastern state of Sergipe took 122 hostages during a riot at the facility on Saturday, AFP quoted a prison official as saying. Four prison officers are among the hostages most of whom are relatives who were visiting the prison.
"The riot is only in one wing of the prison," the facility's spokeswoman, Sandra Melo, said. At this point, the situation in the city of Aracaju has deescalated and negotiations to release the hostages will resume early Sunday. One of the prison officers held in captivity has a minor injury to the head, reported Brazilian Globo News.

When the unrest kicked off in the facility, the rioting prisoners killed two police dogs and took visitors hostage. The rioters have a number of demands including prisoner transfers, better treatment and more lenient visiting hours. The head of the group is also demanding the presence of a reporter from local television news.

Commander General of the Military Police of Sergipe, Mauricio Iunes, told Globo News that they do not consider the visiting family members hostages.
"Relatives are not considered hostages although they are unable to leave the facility. We do not believe the inmates would hurt members of their own families," he said, adding that the four officers are considered hostages.
Police are now in negotiations with the prisoners, but say they are uncertain how long the hostage situation will last.
The prison in Aracaju is a high security facility and holds around 480 criminals convicted of crimes such as murder, rape, armed robbery and larceny. The last rebellion at the facility happened in 2012 and lasted 26 hours.