Out of prison through books: Brazilian inmates may shorten terms by reading
Published time: 27 Jun, 2012 12:24
Edited time: 27 Jun, 2012 16:24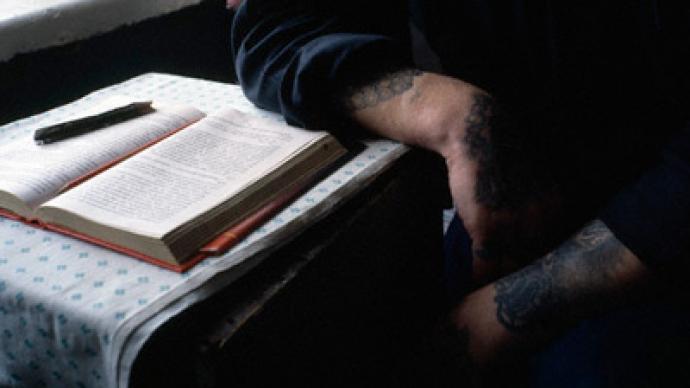 From now on reading will help to shorten a sentence for Brazilian prisoners. But it is not all that simple: Brazilian penitentiary authorities have thought of a number of shrewd limitations.
­Four federal penitentiaries are taking part in a project inspiring their inmates to shave up days off their sentence in exchange for reading books.
But this is no easy option for the convicts.

First, they should be approved trustworthy by a special panel to participate in the program dubbed "Redemption through Reading" to strike four days off their sentence for every book they read.

But that is only the beginning.
The number of manuscripts is to be limited: up to 12 works of literature, philosophy, science or classics a year. Making it a maximum 48 days off a sentence.

Authorities presume, each book may take up to four weeks to read.

But then comes the hardest job: to prove they have actually gone through it thoroughly, convicts will be required to write an essay that "makes correct use of paragraphs, be free of corrections, use margins and legible joined-up writing," said the notice published in the country's official gazette.

"A person can leave prison more enlightened and with an enlarged vision of the world," Sao Paulo lawyer Andre Kehdi, head of a prison book donation project, told Reuters. "Without doubt they will leave a better person."