Worst crisis in decades: Vietnam riots over Chinese drilling spread, killing more than 20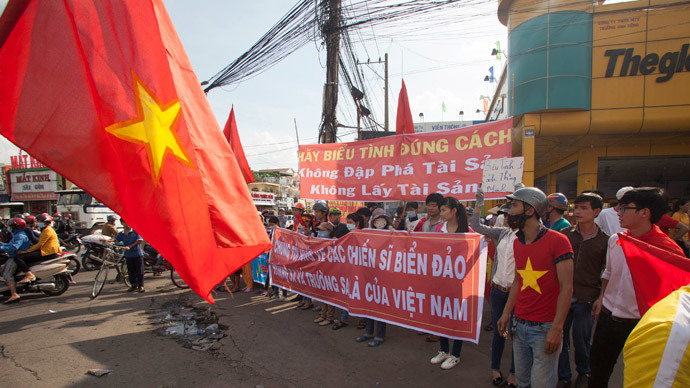 More than 20 people have died and over 100 were injured in Vietnamese riots, signaling the worst breakdown in relations with China in decades. This follows China's oil drilling in disputed waters. Hundreds of Chinese have now fled to neighboring Cambodia.
At least five deaths were reported to be Vietnamese, with the rest having been described as mainland Chinese.
The mass rioting included over 20,000 workers on Tuesday, before they split into smaller groups and started attacking factories near Ho Chi Minh City, formerly Saigon.
A day after looting and arson had erupted in two southern Vietnamese provinces, aggression by locals against the Chinese initiative had resulted in about 1,000 of them attacking the country's biggest steel mill overnight, local newspapers and medics reported on Thursday.
"There were about a hundred people sent to the hospital last night. Many were Chinese. More are being sent to the hospital this morning," Reuters heard by phone from a doctor at the Ha Tinh General Hospital.
But the brunt of the Thursday violence was borne by Taiwanese firms (as well as some South Korean ones), as the ensuing chaos of the large-scale attack on the industrial complex resulted in the angry Vietnamese mistaking Taiwanese vehicles labeled 'Formosa Plastics' for Chinese ones. Officials from the company – Taiwan's biggest investor in Vietnam – were not available for comment.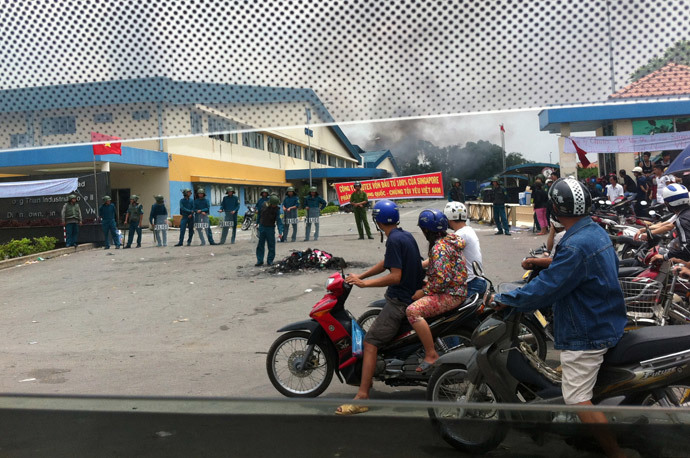 Now there are reports of at least 600 Chinese fleeing the country for the Cambodian capital, according to the latest information from Phnom Penh. Its national police spokesman told the agency that the runaways had crossed the border at the Bavet international checkpoint and that they have presently been settled at "at guest houses and hotels in Phnom Penh, with around 100 people staying in Bavet town."
The crossing is on a stretch that connects Ho Chi Minh City to Phnom Penh.
Beijing had on May 2 placed a $1 billion oil rig right in the middle of an area of the South China Sea disputed with Hanoi – an incident that provoked a reaction heralded by many as the worst breakdown in relations between the two countries since 1979, when there was a brief cross-border war.
There have been on and off skirmishes around the rig since its placement, involving aggression between the countries' vessels. Beijing said Vietnamese ships had rammed its ships 169 times on Tuesday. Hanoi fired back similar accusations.
The oil-rig move then sparked mass riots, first in the industrial zones in the south of the country, and then migrating up into Ha Tinh province.
Before the Formosa Plastics steel mill incident, literally thousands of Vietnamese in Binh Duong and Dong Nai provinces on Tuesday set fire to foreign factories and industrial zones, prompting mass closures, locals officials reported. Later into Wednesday, the violence had reportedly subsided, before riots moved onto central provinces. By that time, some 460 companies had reported damages to their plants and factories, as dozens of police officers sustained injuries in fierce clashes with the raging crowd.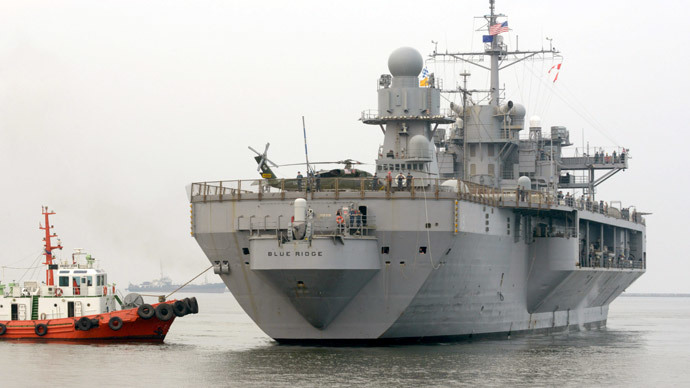 "More than 40 policemen were injured while on duty, mainly by bricks and stones thrown by extremists," the local state-run Thanh Nien newspaper reported.
Tuesday and Wednesday incidents had resulted in approximately 600 arrests on charges of arson and looting, according to local police reports.
China has reacted promptly to the chaos with demands that justice is served, the perpetrators are punished and that the families of the more than 20 dead are compensated. The official reaction was relayed by Chinese spokeswoman Hua Chunying on Wednesday. Vietnamese Prime Minister Nguyen Tan Dung also sought to reassure Chinese colleagues that justice will take precedence over everything else.
The Chinese statement, published on the government's website, added that certain contingency measures will be put in place to counter the anti-Chinese aggression taking place to their south. The latest has Chinese authorities accusing Vietnam of somehow assisting the rioters, as concerns by Beijing's foreign ministry indicate.
Other Southeast Asian leaders voiced similar concerns over the diplomatic standoff and ensuing violence, speaking on Sunday at a summit in Myanmar, following an agreement by Vietnam and the Philippines to place the highest importance on the discussion of China's territorial aspirations in the South China Sea.
However, it was the United States whose Navy made appears to be in a state of full readiness. It renewed earlier recent calls to bring more ships round to stand guard if the diplomatic situation worsens. In a move to counter the Chinese, Washington has decided to reassert its naval relations with Vietnam, especially as the latter can do little else at this point.