Chinese court releases Japanese ship for $28 mln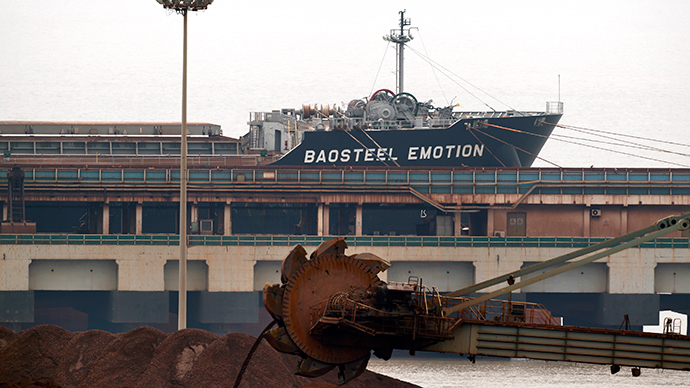 Chinese authorities have released a seized Japanese ship after the Japanese shipping giant paid $28 million to China in an incident that increases growing tensions between two Asian countries.
Shanghai Maritime Court, which delivered the ruling, said that Japan's Mitsui OSK Lines Company (MOL) has "fully fulfilled its obligation" to pay compensation for the loss of two Chinese vessels leased to Japan in the 1930s.
According to the court, the Japanese giant also paid about 2.4 million yuan ($390,000) in court fees, including interest and damages.
Japanese ore carrier Baosteel Emotion was taken by Chinese authorities on Saturday at a port in Zhejiang Province, eastern China and was docked at Majishan Island off Shanghai.
China's Foreign Ministry spokesman, Qin Gang, said that the seizure of the Japanese ship was due to delayed rent and losses owed to a Chinese firm.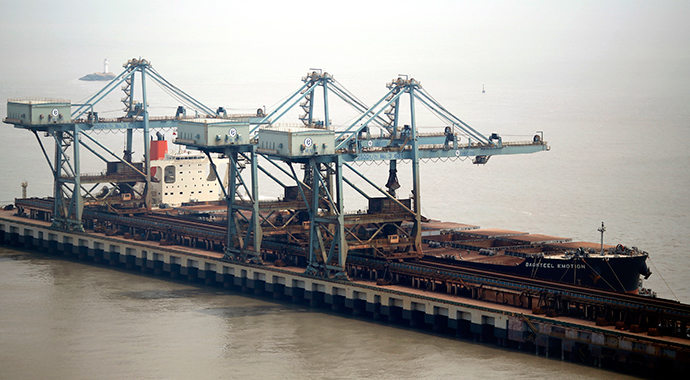 "As a commercial lawsuit, the enforcement of the verdict was carried out at the request of the plaintiff. It is unrelated to wartime compensation," Qin said.
His statement comes after the country's chief government spokesman, Yoshihide Suga, said the capture of the vessel undermined the 1972 joint communiqué between Japan and China, in which Beijing agreed to give up "its demand for war reparation from Japan."
Japan also launched a diplomatic protest over the captured ship, warning that it could "intimidate Japanese companies doing business in China."
Shipping disputes between Japan and China have long roots. Back in 1936 Chinese shipping company Chung Wei Steamship Co leased two ships to a Japanese company, a predecessor of Mitsui OSK Lines. The Imperial Japanese Navy used these vessels until the lease agreements on the ships were broken in 1937 due to war between Japan and China.
The ships came to grief during the war. In 1938, one ship hit a reef and sank while the other was destroyed by a mine in 1944.
In 1988 Chinese firms controlled by Chen Zhen and Chen Chun, two grandchildren of Chung Wei's owner, sued the Japanese company (later called Mitsui) for the loss of the two vessels. The companies were seeking wartime reparations of $160 million.
In 2007 China's maritime court ruled that the Japanese company owed compensation of 2.9 billion Japanese yen ($28.5 mln) to the Chinese firm. In 2010 Shanghai Municipal Higher People's Court made a final verdict, defending the 2007 judgment.
China-Japan relations have been recently aggravated by a row over the group of tiny islets in the East China Sea, known as Diaoyu in China and as Senkaku in Japan. The two countries have symbolically signaled their defense readiness by scrambling planes over 400 times in the past 12 months. Tensions over what are believed to be resource-rich territories soared again on mid-April after Japan started work on a new radar station close to the islands.