'US has no right': China responds to comments over its $1 billion rig in S. China Sea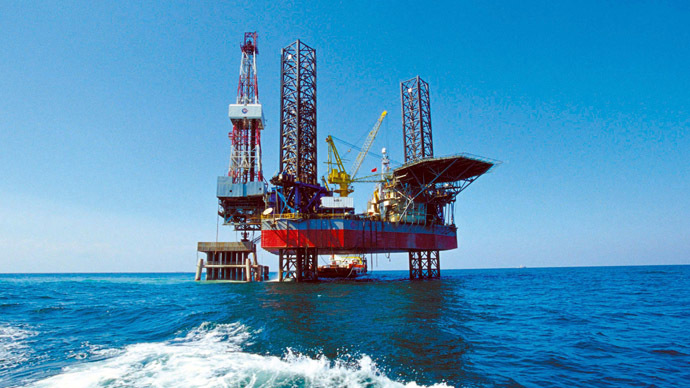 China has sharply responded to US comments regarding the oil rig Beijing is setting up in the South China Sea. The $1 billion rig sparked a new row with Vietnam blaming China for intentionally ramming its vessels in a disputed area.
"The United States has no right to complain about China's activities within the scope of its own sovereignty," Foreign Ministry spokeswoman Hua Chunying said at the daily briefing on Wednesday.
The statement was made in response to the US State Department spokeswoman Jen Psaki's comment in which she criticized "China's decision to operate its oil rig in disputed waters" and called it "provocative and unhelpful to the maintenance of peace and stability in the region."
The row comes less than a week after China National Offshore Oil Corp. placed the rig about 220 kilometers (140 miles) off the Vietnamese coast on May 2.
Vietnam "strongly opposed" the events in the South China Sea and considered them a violation of their sovereignty. State-owned Vietnam Oil & Gas, known as PetroVietnam, demanded China's state-run company stops activities and removes the rig.
China, at the same time, insists that the oil rig was erected in Chinese waters.
"The disruptive activities by the Vietnamese side are in violation of China's sovereign rights," Hua Chunying said.
In a new development of the conflict, Vietnam blamed Chinese ships for "intentionally" ramming and spraying water cannons at Vietnamese vessels trying to stop Beijing from moving forward with the drillings.
The incident reportedly took place back on May, 4, however, it has been made public only now.
"On May 4, Chinese ships intentionally rammed two Vietnamese Sea Guard vessels," said Tran Duy Hai, a foreign ministry official and deputy head of Vietnam's national border committee.
Vietnam dispatched up to 29 ships to the area near the oil rig when it became aware of China's intentions on May 2.
A video of Chinese ships ramming into Vietnamese ones and firing high-powered water cannons at them was shown at the news conference.
Thu said similar incidents had repeatedly occurred over the last three days and stressed that Vietnam was not carrying out any offensive actions in waters close to the rig.
However, according to AP citing a Vietnamese official who requested anonymity, the ships were trying to stop the rig from "establishing a fixed position" at the spot where it wanted to drill.
At the same time, China previously announced that no foreign ships would be allowed within a 4.8-kilometer radius of the rig.
China has not yet responded to the Vietnamese allegations of ramming.
Vietnam does not rule out that the dispute might be taken to international arbitration.
"We cannot exclude any measures, including international legal action, as long as it is peaceful," the Vietnamese foreign ministry official Tran Duy Hai said as cited by Reuters. "If this situation goes too far, we will use all measures in line with international law to protect our territory. We have limitations, but we will stand up to any Chinese aggression."
China and Vietnam have been locked in tensions over the South China Sea, which Beijing claims almost entirely, rejecting similar claims from Hanoi and other neighbors, like the Philippines, Taiwan, Malaysia and Brunei.
Thus, the Paracel Islands are claimed by China, Vietnam and Taiwan. Since a brief 1974 war with Vietnam, the group of islands has been occupied by China and is currently under the administration of Hainan Province.
Conflict with the Philippines
In the meantime, on Wednesday China also got involved in a new wave of tensions with the Philippines, which seized a Chinese fishing boat and its 11 crewmen in disputed South China Sea waters.
The Philippine government said its maritime police intercepted the fishing boat that was loaded with more than 350 endangered turtles near territory known as Half Moon Shoal.
China demanded that the Philippines release the boat and urged Manila to "stop taking further provocative actions."
The shoal, called Hasa Hasa in the Philippines, is claimed by China as part of the Nansha island chain, known internationally as the Spratly Islands, a major cluster of potentially oil- and gas-rich islands and reefs. It is long disputed by China and neighboring states.
You can share this story on social media: