'Up to 6,000 complaints a month': Beijing smog police battle unequal struggle with pollution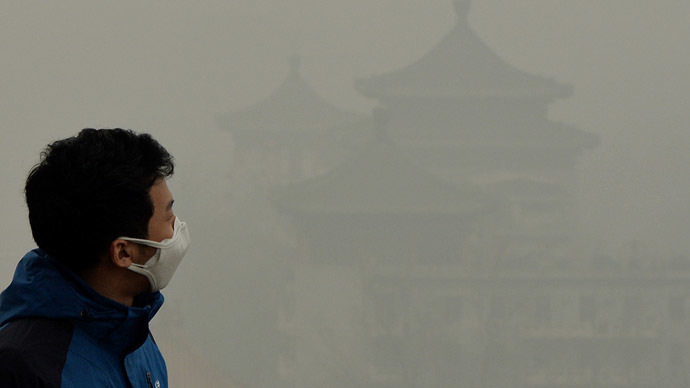 Chinese environmental police are inundated with the amount of fines they hand out to polluters - up to 6,000 a month. The fight for clean air rages on as a growing environmental crisis is sweeping the country.
"We have a total of 500 inspectors throughout the city, and it is certainly far, far from enough to ensure proper oversight," Li Xiang, an inspector with the municipal environmental protection bureau, told Reuters. "Actually there are just too many cases."
Li Xiang added that the inspectors "can only adopt a guiding role" and do their best "to set up standard working procedures for the most important cases."
Meanwhile, Beijing's population grew 66 percent with the total number of vehicles increasing by 200 percent between 1998 and 2012.
According to Li Kunsheng, director of the vehicle emissions center of the Beijing Environmental Protection Bureau, although Beijing authorities only permit vehicles that meet fuel standards, they have neither the technology nor people to enforce these rules.
"We check local cars very strictly, but for those coming into the city from outside, we can only rely on transport police to stop and check them," he said, "Large numbers of vehicles have problems, and relying on this method doesn't really solve anything."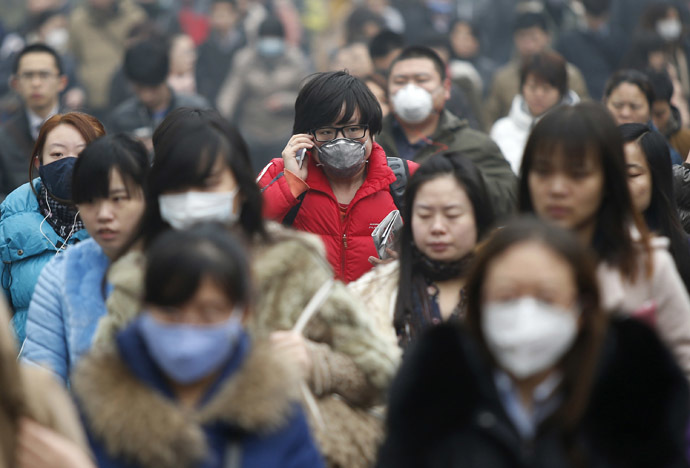 The concentration of harmful particles PM2.5 in Beijing air is 156 percent higher than the recommended national standard and over four times the daily level recommended by the World Health Organization.
According to the Energy Foundation, a non-government US organization, China had only 2,935 officials involved in environmental protection by the end of 2011, compared with 17,106 in the United States.
The highest fine for pollution
Yet the situation is not as bleak as it may seem in Beijing. On Monday Chinese authorities issued a fine of 300,000 yuan ($48,000) to a utility boiler manufacturing company located in Beijing.
According to the Beijing Environmental Protection Bureau, it was repeatedly painting utility boilers in the open air without any protective measures. As a result, volatile organic compounds (VOCs), such as benzene and methylbenzene were being released into the air.
It is the highest penalty since the introduction of the Beijing Air Pollution Prevention Regulation on March 1. The Beijing Environmental Protection Bureau has already doled out fines for about 650 illegal activities in April. The penalties total at least 14.5 million yuan ($2.3 million).
In April, Chinese authorities introduced amendments to the country's Environmental Protection Law, imposing tougher penalties on polluters which will come into effect in January, 2015. It will enable the Environmental Protection Ministry to take stronger punitive action toward polluters, including shutting down and confiscating their assets.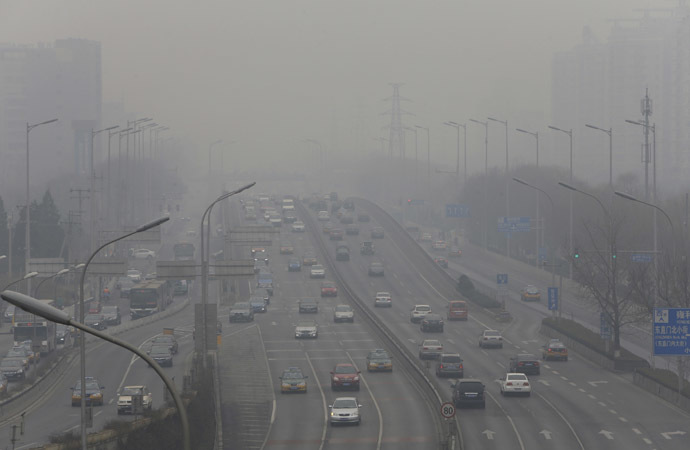 The Chinese government has been trying to introduce policies to clean up the environment, including "cloud seeding" (artificial rain) to disperse the smog that affects the majority of the country's cities. According to an associate professor at China Agricultural University, He Dongxian, if air pollution continues at the same rate, China will experience something akin to a "nuclear winter."
According to China's deputy minister of environmental protection, 71 out of 74 cities monitored in China for pollution in 2013 fail to meet Beijing-set standards.
The quality of drinking water is worsening in the country and is considered one of the country's major problems. According to an annual report by China's Ministry of Land and Resources, at least 60 percent of underground water is polluted in the country.
The soil is also massively polluted across the country. A report by the Ministry of Environmental Protection, released in April, says that one-fifth of Chinese farmland is polluted as a result of the country's dramatic industrialization, overuse of farm chemicals and minimal environmental protection.
You can share this story on social media: