​Kerry: Israel risks turning into 'apartheid state'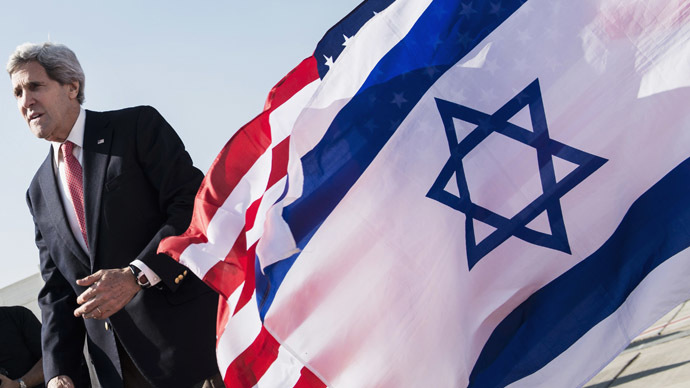 US Secretary of State John Kerry has reportedly warned that Israel risks becoming "an apartheid state" if there's no two-state solution to the long-standing Israeli-Palestinian conflict.
"A two-state solution will be clearly underscored as the only real alternative," Kerry said. "Because a unitary state winds up either being an apartheid state with second-class citizens – or it ends up being a state that destroys the capacity of Israel to be a Jewish state."
He was speaking with senior officials from the US, Western Europe, Russia and Japan in a closed-door meeting Friday. A recording of his comments was obtained by the Daily Beast. In his comments, Kerry also criticized the Israeli government's settlements policy, which he said had halted the peace talks between Israel and Palestine.
"There is a fundamental confrontation and it is over settlements – 14,000 new settlement units announced since we began negotiations. It's very difficult for any leader to deal under that cloud," Kerry said, according to The Daily Beast.
However, he added that both Israel and Palestine share the blame for the current impasse in the peace talks. Along with Israel, he also denounced the Palestinian authorities, who don't recognize the right of Israel to exist as a Jewish state.
"There's a period here where there needs to be some regrouping. I don't think it's unhealthy for both of them to have to stare over the abyss and understand where the real tensions are and what the real critical decisions are that have to be made," Kerry said. "Neither party is quite ready to make it at this point in time. That doesn't mean they don't have to make these decisions."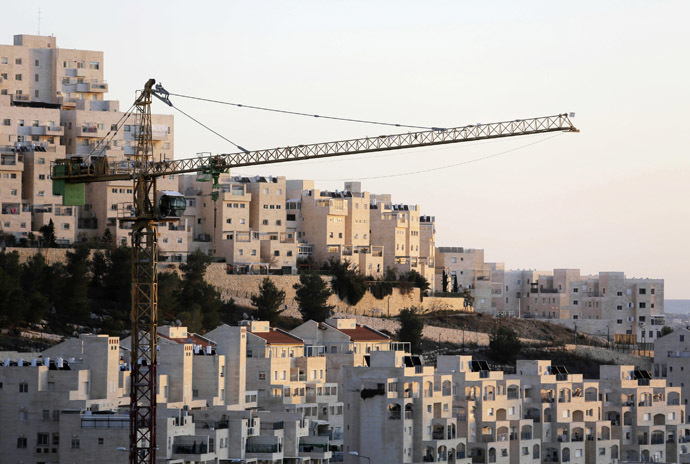 The US seldom criticizes its top Middle East ally. However, US officials have made a number of harsh remarks recently. In November 2013, Kerry warned Israel about increased isolation, while in February he warned Israel that a failure in the peace talks could lead to a global boycott of the Jewish state.
State Department spokeswoman Jen Psaki tried to clarify Kerry's comments to The Daily Beast.
According to Psaki, US Secretary of State was simply repeating the view expressed by others about a two-state solution.
"Secretary Kerry, like Justice Minister Livni … was reiterating why there's no such thing as a one-state solution if you believe, as he does, in the principle of a Jewish State. He was talking about the kind of future Israel wants and the kind of future both Israelis and Palestinians would want to envision," she said.
Apartheid was a system of racial segregation in South Africa in the period between 1948 and 1994.
The system classified the country's residents into racial groups; "black", "white", "colored", and "Indian." Black people were deprived of their citizenship, legally becoming citizens of one of 10 tribally based self-governing homelands. The government also segregated education, medical care, beaches, and other public services, and provided black people with services inferior to those of white people.
According to the 1998 Rome Statute, the "crime of apartheid" is defined as "inhumane acts… committed in the context of an institutionalized regime of systematic oppression and domination by one racial group over any other racial group or groups and committed with the intention of maintaining that regime."
Previously United Nations investigators and human rights advocates also accused Israel of committing the crime of apartheid.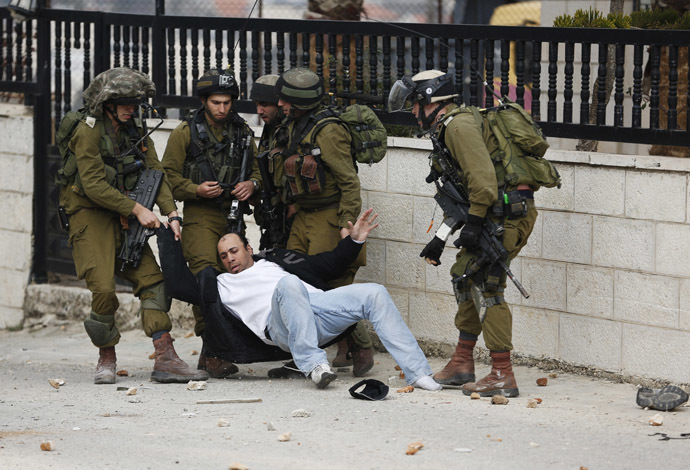 In 2004 John Dugard, then UN's Special Rapporteur for Human Rights in the Occupied Palestinian Territories described the situation in the West Bank as "an apartheid regime ... worse than the one that existed in South Africa."
In 2009 Irish peace activist and Nobel peace laureate Mairead Maguire criticized Israel for "racist and apartheid policies of siege, occupation and militarization of both Israel and Palestinian villages and towns."
Relations between the Israeli government and the Palestinian Authority have deteriorated dramatically over the past month, culminating in the imposition of sanctions on Palestine by Israel.
The sanctions included the freezing the transfer of all taxes collected in Israel to Palestine. Israel monthly collects some $110 million in taxes on goods bound for the Palestinian territory, which roughly amounts to around two-thirds of the income received by the Palestinian Authority.
Negotiations between the two sides took a turn for the worse at the beginning of April, when Abbas submitted applications to join 15 international conventions, prompting a sharp condemnation from Israel, which branded the move as unilateral step toward statehood and a violation of the terms of negotiation.
In response, Israel refused to carry out scheduled prisoner releases.
On April 23, Israel suspended peace talks with Palestine over the unity deal signed in Gaza between Hamas group (considered terrorist in Israel) and Abbas's Fatah faction.
Israeli PM Benjamin Netanyahu said that Palestine must choose with either peace with Israel or an alliance with Hamas, but he cannot have both.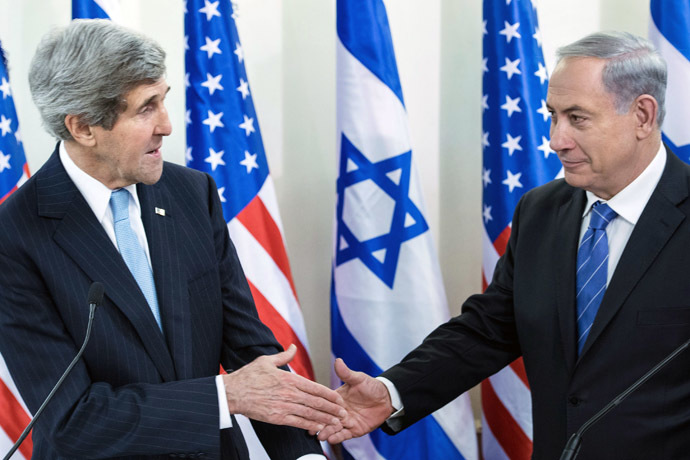 Israel and the Palestinian Authority now face an April 29 deadline to resolve their differences and make headway with bilateral talks before Washington withdraws its support.
Meanwhile, Palestine is currently pursuing attempt to become a full member of the world community and seeks membership in at least 60 United Nations bodies and international agreements, AFP reported, citing a statement from the Palestine Liberation Organization (PLO).
The Palestine Liberation Organization's central council "affirms the need for the Palestinian leadership to continue membership of UN agencies and international conventions," the Palestine People's Party secretary general Bassam al-Salhi said in a statement.
Palestine has been an official UNESCO member since 2011. In 2012 the country became an observer state member of the UN with an overwhelming vote in favor. Though the Palestinian mission cannot vote on UN resolutions, it can vote in elections for judges on international courts.
You can share this story on social media: