'Shortest march in recent history': Antifascist groups disrupt neo-Nazi rally in Berlin (PHOTOS, VIDEO)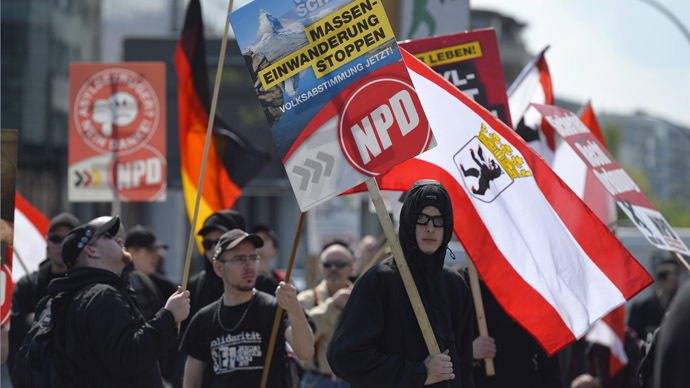 About a hundred fascists were only allowed to march 300 meters from their gathering point as left-wingers, trade unions and ordinary Berliners joined forces to stop a neo-Nazi march. Clashes between the groups led to some injuries and arrests.
A few thousand Berliners stopped a march by the far-right National Democratic Party of Germany in its tracks, a correspondent from Russian news agency Itar-Tass reported from the scene.
About 100 neo-Nazis were only able to move about 300 meters from their original meeting point, the Jannowitzbrucke Bridge in the center of Berlin.
All possible routes off the bridge were blocked by a consortium of left-wingers, trade unionists, anti-fascist groups and ordinary Berliners.
As a result, the ultra-right radicals held a short meeting where they were and after about three hours began to disperse.
The police set up two cordons to separate the two groups, although there was some violence. Bottles and stones rained down on the neo-Nazis, which were hurled from the left-wing camp and the police had to intervene with batons and tear gas. A few people were arrested and there were a few injuries, including among the police.
The local press has dubbed the neo-Nazis' march, "the shortest march in history."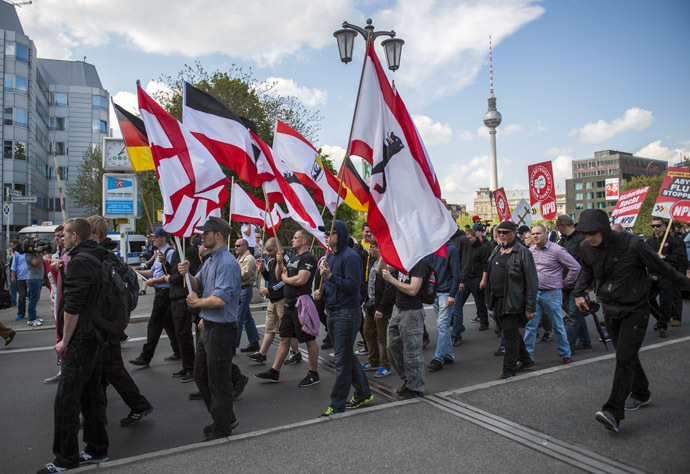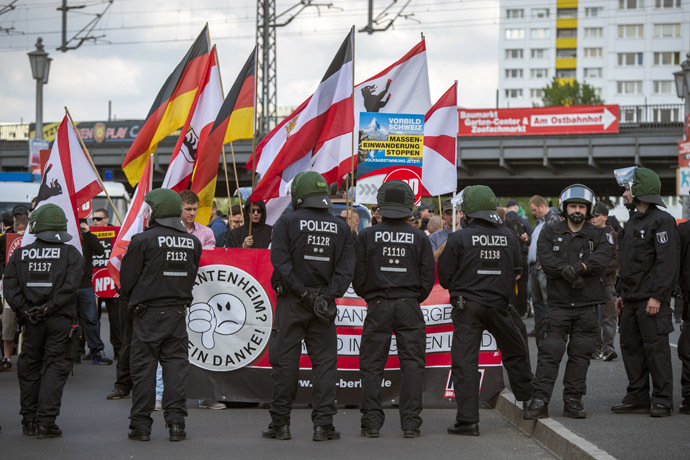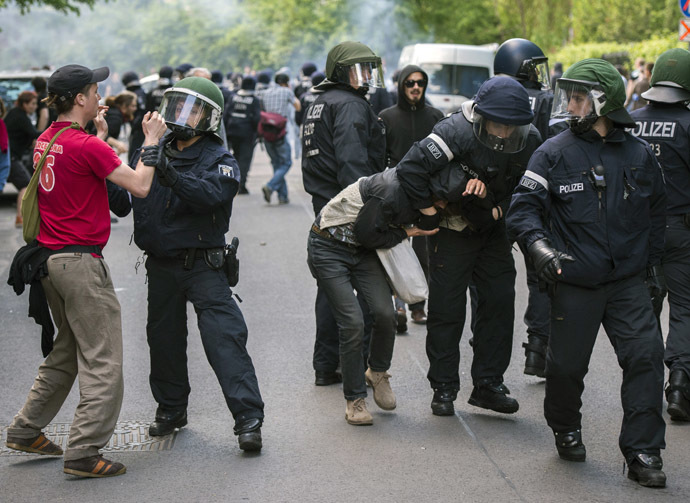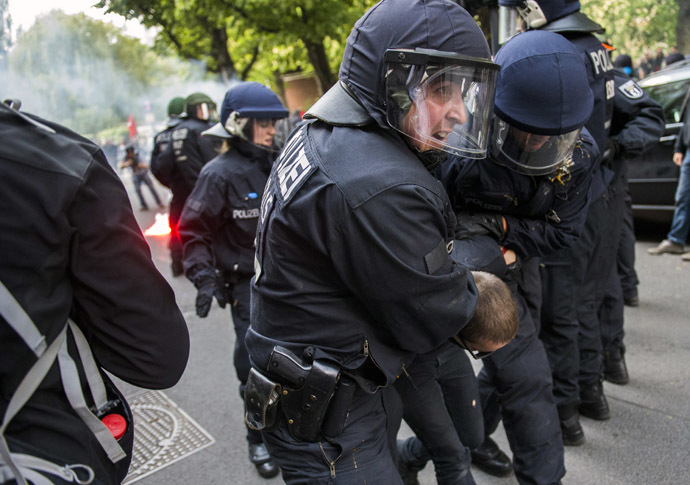 You can share this story on social media: