India to test AMD system and first subsonic cruise missile next week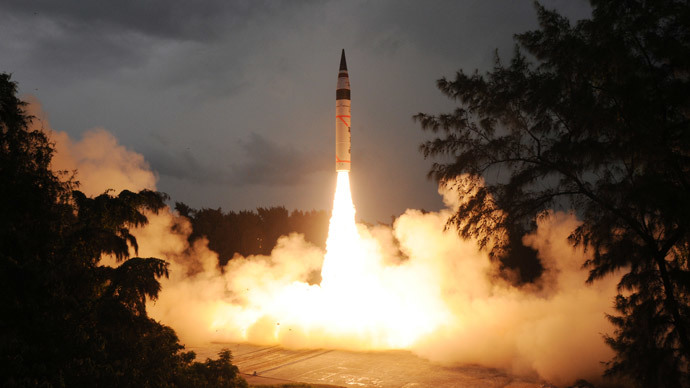 India will be testing an anti-ballistic missile defense system next week, said the director general of the country's Defence Research and Development Organization (DRDO), as well as its first indigenously developed subsonic long-range cruise missile.
The interceptor will be tested from Wheeler Island off the east coast of India, in the state of Odisha, some 240 km southwest of Kolkata.

Avinash Chander, the director general of DRDO, stated that the testing of the missile defence shield would be shortly followed by the trial of a long range subsonic cruise missile Nirbhay, the maiden voyage of which failed last year.

Referring to the interceptor, Chander stated: "It is a system to intercept enemy missiles with a range of 2,000 km. The missiles will get intercepted at range of more than 100 km away so that damage to our cities can be prevented." Chander made the comments at an informal discussion with media personnel on a visit to Siksha 'O' Anusandhan University, according to the Times of India.

The DRDO will imitate an enemy attack through firing a missile from a naval ship. The interceptor will then destroy the weapon midair through an automated process. The interceptor will be launched from Launch Complex-IV on Wheeler Island.

Nirbhay (which means fearless) is the Indian equivalent of US Tomahawk missiles. Alongside Nirbhay, the 3.8 meter Astra will be tested. Astra is a beyond visual range air-to-air single stage and solid-fuelled missile and DRDO's smallest developed missile. However, Astra is capable of carrying a 15-kg high explosive warhead.

"We have come a long way since our independence, from mere buyers of technology to making science and technology an important contributor for national development and societal transformation," said Chandler.

"It is important for India to put its act together to become a continuous innovator and creator of science and technology intensive products."

"Both are having unique capabilities. Astra will be tested for the first time from an Su-30 aircraft. These two tests will be carried out between Chandipur and Wheeler Island in next 15 to 20 days," Chander said.
You can share this story on social media: