Rich nations to get richer: World Bank raises forecast to 3.2% growth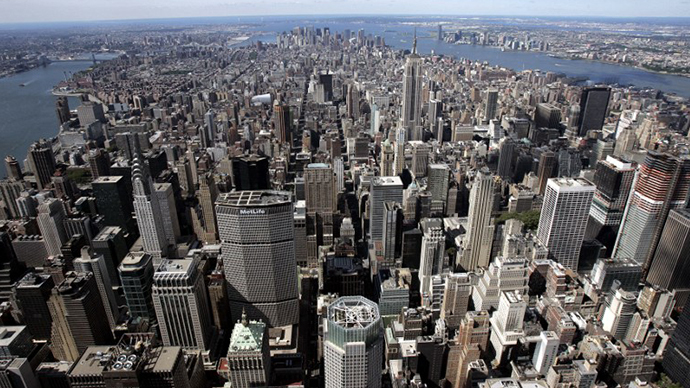 The world economy has reached a turning point five years after the global financial crisis hit. The World Bank expects growth to pick up in 2014 led by the US, Europe, and Japan, and warns of 'turbulence' from a slowing China as well as US tapering.
Overall, the Washington-based organization sees the world economy expanding 3.2 percent in 2014, in their first report of the year, 'Global Economic Prospects', a bi-annual publication published Tuesday.
The Bank has bumped up expectations for "high-income countries", which they say will grow 2.2 percent in 2014, up from 1.5 percent in 2013.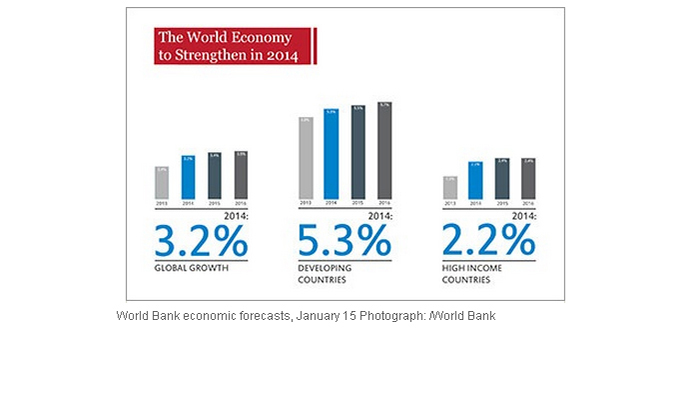 "This strengthening of output among high-income countries marks a significant shift from recent years when developing countries alone pulled the global economy forward," the report said.
A growth pick up will be supported by the US, which has shown strong signs of recovery and the 18-member euro currency zone, which dragged down other economies in 2013 on weak consumer demand and imports. Increased import demand should help compensate for more US tapering measures, which could deliver a big blow to emerging markets.
Developing markets are vulnerable to risk both from China and US tapering, and commodities will continue to be sensitive to both factors.
The US began its tapering program in December which reduced its bond-buying stimulus to $75 billion-per-month, a measure which has helped stabilize financial markets after the 2008-2009 crisis. Further scale-back under the new Fed chair could have a negative spillover effect in emerging markets, but the World Bank believes strong growth will counter and normalize such market shocks.
China's economic growth, which dropped below 8 percent for the first time in 20 years, will continue to slow. GDP is estimate to remain 'flat' at 7.7 percent, and then decrease to 7.5 percent in 2015 and 2016. Growth in the world's second-largest economy has been lackluster because it is shift into a more sustainable consumption-based, instead of an export-led economy, which led to sensational growth in the 90s.
Russia's economic growth is set to accelerate to 2.5 percent this year from 1.4 percent in 2013, according the government. The World Bank optimistically forecasts growth at 2.2 percent in 2014, 2.7 percent in 2015, and 3.0 percent in 2016.
Projections for BRICS countries were cut. Brazil's growth forecast was cut to 2.4 percent from 4 percent, for Mexico to 3.4 percent from 3.9 percent and for India to 6.2 percent from 6.5 percent.
Developing countries will accelerate 'modestly' between 2013 and 2016, but "the slower growth is not cause for concern" the report said.
World Bank forecasts are routinely cut and modified throughout the year, and the report will serve as a foundation for further analysis throughout 2014.
You can share this story on social media: