VTB Group posts 1Q 2011 net profit of 26.1 billion roubles
Published time: 18 Jul, 2011 07:18
Edited time: 18 Jul, 2011 14:44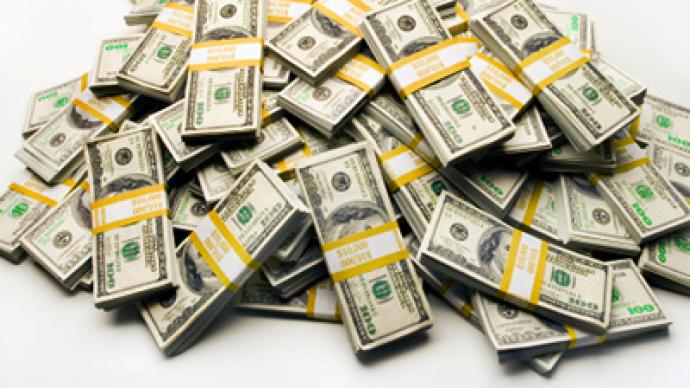 Russian banking group, VTB, has posted a 1Q 2011 net profit of 26.1 billion roubles under IFRS.
The bottom line was up 70.6% from the 1Q 2010 net result, with net interest income rising 9.5% year on year
to 46 billion roubles, net fee and commission income increasing 56.9% year-on-year to 8 billion roubles and loan portfolio growing marginally to 3.063 billion roubles in 1Q 2011 from 3.059 billion roubles at the start of the year.
VTB attributed to the slower loan growth to a weakening dollar, in which most of VTB credits are nominated. However, the Bank noted improved quality of its loan portfolio, with the share of NPLs going down 40 basis points to 8.2% in 1Q 2011 from 8.6% as of the end of 2010. This resulted in lower provisioning for impairment of debt financial assets of 7.7 billion roubles, which compares to 11.3 billion roubles in 4Q 2010 and 15.5 billion roubles in 1Q 2010, and the share of provisions for loan impairment in the gross loan book was down to 8.9% as of 31 March 2011 from 9% at the end of 2010.
Among major corporate events during the reporting period the group noted acquisition of 43.2% of Transcreditbank, as well as 46.48% in the Bank of Moscow, with the final aim to consolidate 100% of the latter. In the statement the Group says these deals are expected to help further expand its retail branch network, with the 3 banks having signed the agreement to create a joint retail network of about 10,000 ATMs and the total number of banking outlets reaching 1,200 offices.
Andrey Kostin, VTB President and Chairman of the Management Board, was upbeat commenting on the results and said he expected to get the most out of the M&A deals.
"We continue to deliver on the Group's strategy and to increase profitability across our core businesses. At the same time, we are committed to deriving value from strategic acquisitions that will support VTB's profitable growth in the future."
Mikhail Zadornov, VTB24 President and Chairman of the Management Board, also noted he expected the deals to support the Group's development.
"VTB24 continues its rapid organic growth in terms of lending volumes, branch network and profitability, while the integration of TransCreditBank's retail operations will create considerable synergies to support future growth. Also, we look forward to adding the Bank of Moscow's retail franchise to our operations, which will allow us to further penetrate the highly lucrative Moscow region."

Georgy Yeltsov, securities manager at Solid Management, says that the record growth was mostly due to increased operating income, up more than 25%, which was coupled by higher revenues from financial operations. However, Yeltsovbelieves financial problems at the Bank of Moscow, will affect other coming financial reports of VTB Group.
"It's worth noting that1Q 2011 results didn't include the acquisition of the Bank of Moscow. And even given growing operating profit the negative effect of the deal will offset that in the coming quarters. The Bank does have financial problems but in the wake of overall support from the Government (almost non-interest bearing for 350 billion roubles) this issue will be decided at higher levels and I wouldn't talk about VTB's possible default."