VTB Group posts 1Q 2010 net profit of 15.3 billion roubles
Published time: 2 Jun, 2010 08:32
Edited time: 2 Jun, 2010 14:07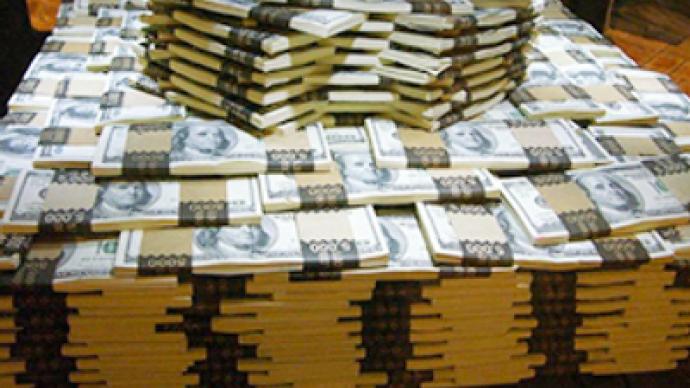 Leading Russian banking group, VTB, has posted a 1Q 2010 net profit of 15.3 billion roubles under IFRS.
The bottom line, which is the highest quarterly profit in VTB's history, marks a sharp turnaround from a net loss of 20.5 billion roubles in 1Q 2009, with net interest income before provisions increasing 22% year-on-year to 42 billion roubles, the loan portfolio remaining flat at 2.5 trillion roubles, and assets decresing to 3.36 trillion roubles from 3.61 trillion roubles a year ago.
Gross loans remained flat at 2.5 trillion roubles, with retail loans down to 419.1 billion roubles from 435.3 billion roubles in 1Q 2009. Despite this, consumer loans increased 4% to 190.5 billion roubles during the first three months of 2010 and corporate gross loans also increased 1% to 2.12 trillion roubles in the quarter.
VTB says the figures reflect improving credit quality, as the economic recovery gathered pace. Provision charges fell by 68% year on year to 15.5 billion roubles, with the NPL growth rate also slowing. Operating income before provisions rose 34% year-on-year to 58.1 billion roubles from 43.2 billion roubles in 1Q 2009, net fee and commission income was up 19% year on year to 5.1 billion roubles, and income from financial instruments jumped to 8.4 billion roubles from a loss of 11.3 billion roubles in the same period a year earlier.
VTB President, Andrei Kostin, was upbeat about the performance and said that he hoped the new strategy would continue providing strong results.
"I am delighted to report that VTB has returned strongly to profitability in the first quarter of 2010. While we have been helped by an improving economic backdrop, I am pleased that the efforts to re-orientate the Group towards areas which can drive profitability are bearing fruit. With the new strategy announced, I look forward to building on our strong franchise and delivering solid returns in the future."