Obama to complain about China's auto industry support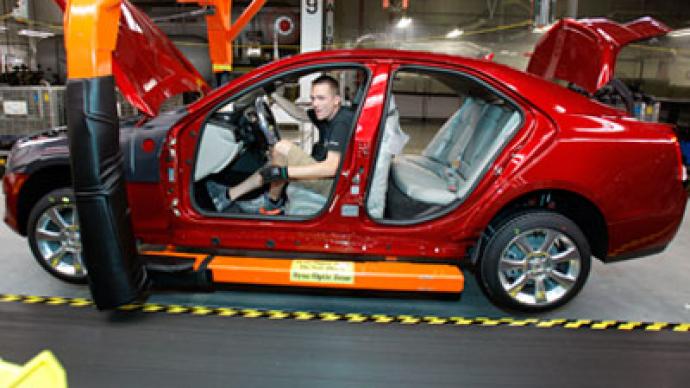 US President Barack Obama is going to launch a complaint against China at the World Trade Organization over Beijing's allegedly unfair backing of its auto industry.
US authorities suspect the Chinese government has been providing illegal subsidies worth $1 billion to auto and auto parts producers between 2009 and 2011."The key principle at stake is that China must play by the rules of the global trading system," the government official was quoted as saying to Reuters. "When it does not, the Obama administration will take action to ensure that American businesses and workers are competing on a level playing field."Besides that, last December Beijing slapped duties on roughly 92,000 imported US autos and SUVs worth $3.3 billion. The duties cover more than 80% of US auto exports to China, including cars manufactured in Ohio and Michigan.The US President is going to announce his plans on Monday during a campaign tour of Ohio as this state relies heavily on the auto industry. In Ohio the auto sector and related industries supports about 12.4% of the state's jobs according to official data.China's willingness to boost exports to Europe and US has been a sore point between the countries. The US has been pressuring China over its policies aimed at keeping the value of the yuan low.Earlier this year the US announced plans to increase tariffs on solar panels made in China in a bid to restrict Chinese companies' presence on the market. In response Chinese officials have threatened to impose import duties on US shipments of polysilicon if the US moves to penalize Chinese solar companies.