US blocks BP from new govt contracts over Gulf oil spill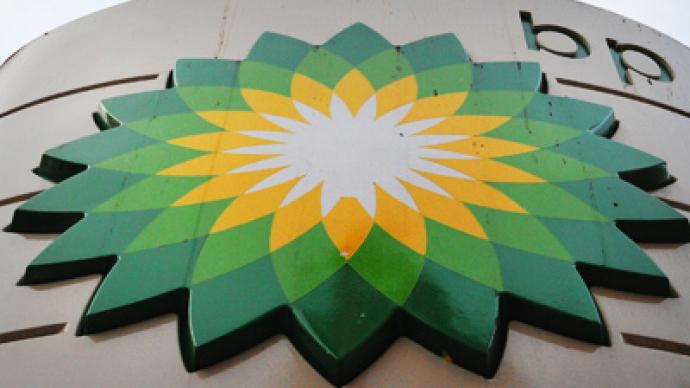 The US has banned oil giant BP from new government contracts over their "lack of business integrity." The decision is connected with the explosion and subsequent massive oil spill at the Deepwater Horizon rig in 2010.
The Environmental Protection Agency barred BP and its affiliate companies from receiving new government contracts, grants or other business, until the company meets federal business standards. The ban does not affect any existing BP contracts with the government. The company's US office has not commented on the announcement.The EPA decision comes as three BP employees are scheduled to be arraigned on criminal charges including deaths of workers during the accident at the rig on Wednesday. Robert Kaluza and Donald Vidrine, Deepwater Horizon supervisors, were indicted with manslaughter in the death of 11 rig workers, for allegedly ignoring abnormal high-pressure readings indicating the trouble just before the explosion.Former BP executive David Rainey has been charged with concealing information from Congress, concerning the amount of oil that leaked as a result of the accident.Earlier this month BP announced that it will plead guilty to manslaughter, obstruction of Congress and other charges and pay a record $4.5 billion fine.The date of the plea is yet to be announced, BP attorneys and the Justice Department are scheduled to meet December 11 to discuss it.In April 2010 the Deepwater Horizon oil rig, situated in the Gulf of Mexico and operated by BP, was rocked by an explosion. The explosion triggered a massive fire and an oil spill resulting in millions of barrels of oil leaking into the Gulf, which became the largest accidental marine oil spill in the history of the petroleum industry.