Ukraine looks for $2bn loan from Russia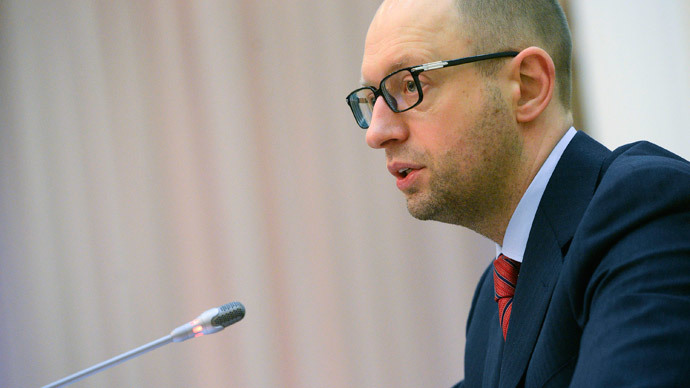 Kiev hopes to get a $2 billion loan from Russia to cover its debt to Gazprom for gas, coup-appointed Prime Minister Arseniy Yatsenyuk said. Ukraine's current gas debt stands at $1.5-1.6 billion.
Speaking at a briefing on Tuesday, Yatsenyuk said Ukraine is waiting for a "clear response" from Russia on whether it is going to provide the second tranche of the agreed $15 billion loan.
Ukraine owes Russia about $2 billion "in debts, racked up by the previous cabinet and the previous president," he said.
"Russia promised to give a loan of $2 billion, intended to cover gas debts that originated under former President Viktor Yanukovich. We would like to hear a clear response from Russia on whether it wants to fulfill the obligations it undertook several months ago," Yatsenyuk said.
In December 2013, Russia agreed to purchase $15 billion worth of Ukrainian government bonds and made its first purchase of $3 billion. In February, as part of the agreement, Russia said it would purchase another $2 billion, and then froze the second tranche until "Ukraine forms a new government".
On Tuesday Yatsenyuk stressed Ukraine's readiness for extensive dialog with Russia and said that first contacts between the two governments had already taken place.
"Ukraine is ready to renew and moderate a new style of relationship with the Russian Federation, in which Russia will respect the sovereign right of Ukraine to choose the international political orientation of the Ukrainian state. Now we have begun consultations at ministerial level between the governments of Ukraine and Russia," he said.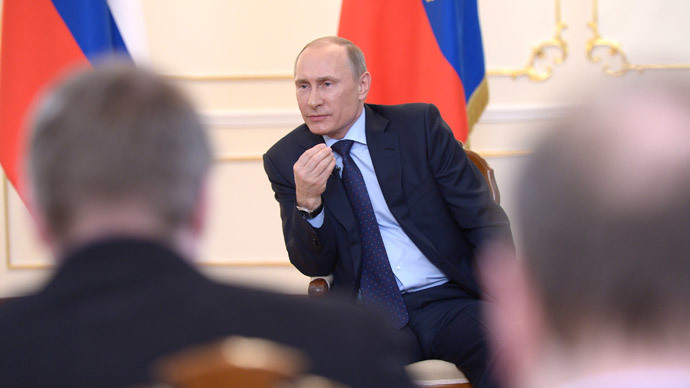 Ukraine's gas debt will rise to $2 billion from the current $1.5-1.6 billion if it is late with its payment for deliveries of gas in February, Russian President Vladimir Putin said yesterday.
However, according to the Russian gas giant's CEO, Aleksey Miller, on Monday Ukraine told Gazprom that it could not afford February's gas.
"Our Ukrainian partners informed us yesterday that they will not be able to pay for their February gas supplies in full," Miller said.
In December, Gazprom gave a substantial discount to the Yanukovich government cutting the price of gas by about one-third from the current $400 per 1,000 cubic meters to $268.50 per 1,000 cubic meters.(link)
But speaking to reporters on Tuesday President Putin said that the company will stop granting discounts to Ukraine at the beginning of April as the country owes Russia a total of $1.529 billion for gas.
Putin stressed that the decision to raise gas prices for Ukraine was not political.
"There was an agreement," Putin said. "We give you the cash and a discount on gas, and you pay us on time. We have given them money, we have cut the price, but there have been no payments."
Ukraine's economy is teetering on the brink of bankruptcy. The country's coup-appointed government says it will need €25 billion over the next two years.
On Wednesday the European Commission proposed 11 billion euro in financial help, if Kiev agrees a deal with the IMF, which normally includes drastic austerity measures. On top of that, the cash-strapped country secured a $1 billion offer of loan guarantees from the Obama administration.
You can share this story on social media: