'Checking in' on Foursquare's $41mn financial injection
Published time: 12 Apr, 2013 10:16
Edited time: 12 Apr, 2013 18:24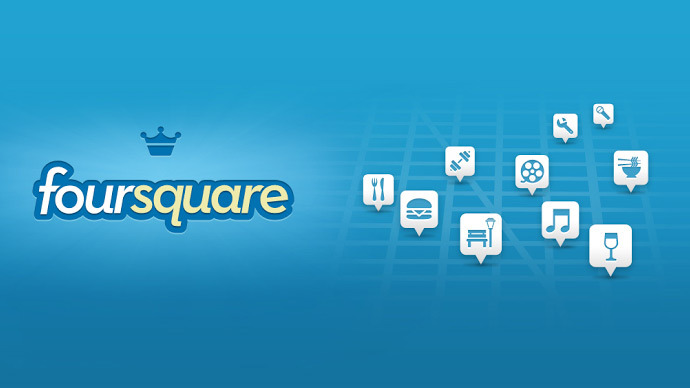 Mobile social network Foursquare announced on Thursday it has raised $41 million in venture capital funds. The financing is in convertible debt, not equity, an ambitious bet for the start-up media app.
Foursquare is a privately held company with an estimated value of $600 million. Dennis Crowley, co-founder and CEO of Foursquare, secured the $41 million to revitalize the company. The majority of the financing comes from private equity fund Silver Lake Partners as convertible debt. By taking on debt, instead of giving investors shares, the company has taken on a huge risk, as well as created doubt about its actual net worth.

Crowley doesn't seem worried about how the funds were acquired, but rather happy they came through.
"The thing that's important is — hey, we just raised $41 million to do the things we want to do. That's the thing that we're psyched about," he announced on the official company blog Thursday.
An unconventional business model
Last year the company's revenue, mostly sourced from advertising, was around $2 million. For many analysts it is disappointingly small and some tech blogs have even predicted this slow advertising approach will be the company's downfall.
On March 17, venture capitalist and Yelp board member Keith Rabois tweeted that Foursquare's only hope was a buyout.
Securing the big loan has proved skeptics wrong.

After the news went public, Crowley told BusinessWeek that his company is "closer to being able to prove that there's a real business here."
As of January 2013, the company had 30 million users, which still dwarfs in comparison to social networking giants Facebook, Instagram, and Twitter.
"This will be a very important public company one day," Bijan Sabet, a general partner at Spark Capital told Bloomberg.
The data potential
Foursquare will use the $41 million to tap into the company's real potential- its database. Crowley says that 1.3 businesses already use Foursquare.

Introduced in 2009, Foursquare was the first mobile app check-in service, and since, many companies have forgone developing their own app, and have simply added Foursquare to their user platform. This means location data from social media outlets like Instagram and Twitter are feeding into Foursquare data. Presently more than 40,000 applications operate a Foursquare platform.
This data is valuable because it can provide advertisers with customers' location.
If a person 'checks in' at an amusement park, Foursquare can send them a coupon for cotton candy. If a person checks in at Starbucks, an advert for a neighboring bagel shop can pop up.
Mobile advertisers will pay top dollar to know a customer's precise location.