Facebook using offline purchase history to target ads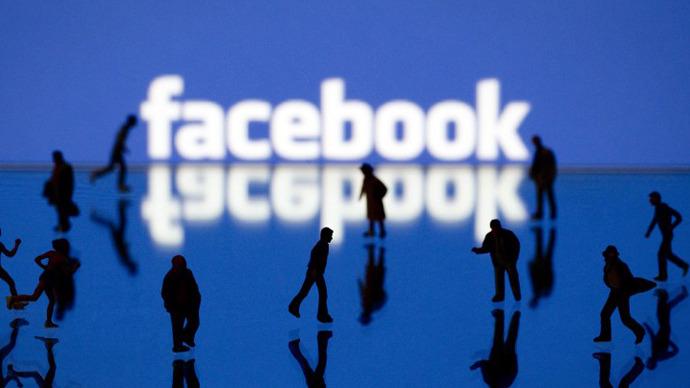 In the coming months Facebook users may start to see advertisements with an eerie similarity to their spending habits. The social media giant has announced new partnerships with companies that collect a variety of data on people through their purchases.
Now, experts suggest, Facebook is using its Internet dominance to tailor direct, personal ads on behalf of major companies - a strategy that has sales teams excited and privacy advocates concerned.

Chief among Facebook's new allies is Datalogix, which purportedly has access to information on more than 100 million Americans. Datalogix' website states that the company has data on "almost every US household and more than $1 trillion in consumer transactions" in fields ranging from college tuition to over-the-counter medication.

Acxiom, another new partner, scours data from court records, financial service companies and government documents. Last year The New York Times reported that both companies were under investigation by the Federal Trade Commission, which sought to identify how Acxiom and Datalogix found and used customer data.

Also inking deals with Facebook were Epsilon, a company that collects transaction data, and BlueKai, a developer of cookies that track Internet users.
Facebook dismissed questions over privacy by explaining that customers will now have an improved experience on the site thanks to the personalization, even if they didn't buy lip balm with the expectation that an ad would arrive on their news feed days later for Chap Stick.

"It's ultimately good for the users," Gokul Rajaram, product director for ads at Facebook, told The New York Times. "They get to see better, more relevant ads from brands and businesses they care about and that they have a prior relationship with… There is no information on users that's being shared that they haven't shared already."

Last year Facebook announced that cookies on other websites would follow users back to their Facebook profile. So, for example, if someone was researching new employment an advertisement for job search sites or adult education programs would appear on their page later that day.

An individual's profile will now be linked to their spending habits through the email and phone number they use when signing up for store discount and loyalty cards. Ad Age reported that ads will be delivered when Facebook is able to match the corresponding numbers, although companies will not be able to access exactly which customers click on the ads.

The new concept might be a dream for marketers, but concerns over online privacy may again prove troublesome for Facebook. Kristine Segrist, a social lead for ad agency MEC, warned of the potential pitfalls.

"Facebook's challenge is going to be breaking down the process in ways that are simple to understand and fostering the confidence that this powerful data can be handled in a responsible way," she told Ad Age.

You can share this story on social media: