Kremlin 'diet': Russian monopolies ordered to cut running costs by 10%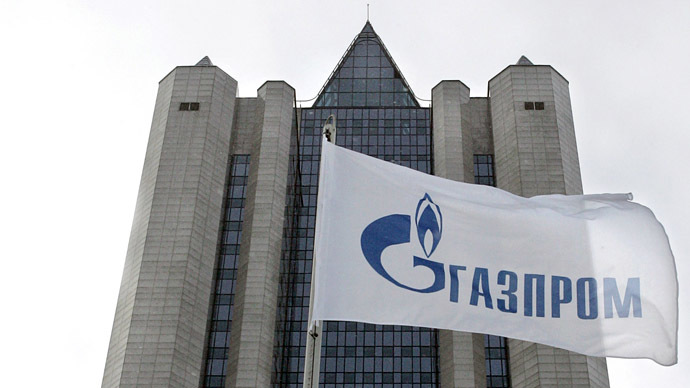 The Russian government is demanding state-owned monopolies cut their spending by 10 percent annually over the next five years, as part of a larger concentrated effort to make state-owned companies more competitive.
Managers of state-owned Gazprom, Transneft, Russian Railways, and Rossetti (Russian Grids) have a week to present a business plan to the Ministry of Economy to reduce operating expenses by at least 10 percent of 2012 levels over the next five years.

"We want companies to submit their plans to reduce costs, which, in our opinion, must be tough, especially on capital expenditures," Pavel Shpilevoy, the head of the department of tariffs and infrastructure reforms said, Kommersant reported.
Russian Grids, a Moscow-based energy monopoly, will try and optimize costs without lowering wages by reducing manager staff, according to a company spokesperson. 
Transneft, Russia's Russia's state-owned oil and gas pipeline operator, warned its nearly $2 billion (10 percent) cost reduction threatens investment and business development, a company representative told Vedomosti.
Cutting costs may be difficult for Gazprom, Russia's largest natural gas exporter, which is in the midst of the expansive South Stream pipe construction project, which by 2019 could deliver up to 64 billion cubic meters of gas to Europe. The company could cut costs if it manages to speed up the completion of its planned St. Petersburg headquarters. Last week, the gas giant cancelled nearly $3.5 billion in pipeline repairs, Vedomosti reports.

In 2011, then-President Dmitry Medvedev ambitiously laid out a blueprint for state-owned companies, and not only monopolies, to cut costs by 10 percent in preparation for future privatization. Medvedev planned to sell off 12 large state-owned companies, including Rosneft, and reduce the government's share in 7 others by 2012.
Slow growth, crisis spillover, and inflation have forced officials to postpone Russia's target dates to 2016, worried they will undersell their assets.
In October, Russia sold off a 16 percent stake in the state diamond producer ALROSA for $1.3 billion, a long way from its projected $13-15 billion valuation.

The Kremlin has taken ambitious measures to make companies where it owns a majority stake more efficient, and will hang onto some of their most valuable assets, like Rosneft, and VTB, the country's second largest bank, RusHydro, and Zaruezhenft, which were originally part of the privatization plan.

A quarter of Russian Railways will be sold in 2016, and 25 percent, instead of 50 percent, of the United Shipbuilding Corporation will go public.

The Russian government has spent billions of dollars revamping Moscow's three airports, in preparation for future privatization sales pegged to start in 2016. Landline provider Rostelcom is also on the chopping block as part of the state asset sale plan.

Initially the state budget was supposed to get 925 billion rubles ($28bn) from state assets sale in the next 3 years, but if ALROSA's disappointing sale is any indicator, this figure will be revised.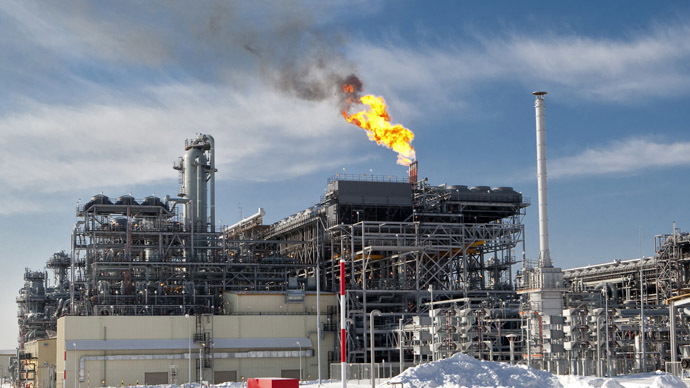 End of LNG monopoly for Gazprom
Last February Russian President Vladimir Putin called for a "gradual" end to Gazprom's monopoly of liquefied natural gas exports.

Monday, he signed landmark legislation which will limit Gazprom's exports to its pipelines, which opens up the opportunity for companies like Novatek, Russia's biggest natural gas producer, and state-owned Rosneft, which is also a proponent of splitting Gazprom, which both produces and transports a majority of LNG products.
"It's necessary to think about gradual liberalization," Putin told an energy commission, adding if the state didn't intervene, they risked losing LNG markets to foreign competitors, RIA Novosti reported.

Gazprom will still be Russia's pipeline king, as it will keep the monopoly on pipeline gas, but the new law will let other Russian producers like Novatek and Rosneft ship in tankers to high-demand Asia.

Companies will be allowed to export LNG if they are licensed to build LNG plants, or if they are more than 50 percent-owned by the state.

With the new legislation, Russia's gas industry will begin to mirror the oil industry model, where state-owned Transneft operates cross-country pipelines, and state-run Rosneft is engaged in crude production.

You can share this story on social media: