Rosneft wants Gazprom split to improve its LNG competitiveness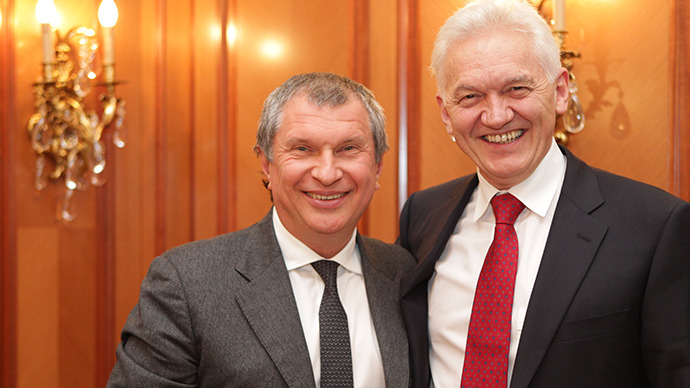 Rosneft head Igor Sechin and Guvnor co-owner Gennady Timchenko are promoting the idea of splitting Gazprom into transport and extraction companies.
The plan could allow Rosneft to put extra competitive pressure on Gazprom, and improve its position in the Russian LNG industry.

According to Kommersant daily citing unnamed sources, this question is being discussed at the "highest level".
If Gazprom is divided, the configuration of Russia's gas industry will become similar to the oil industry, where state-owned Transneft operates cross-country pipelines, and state-run Rosneft is engaged in crude production. 
While the Russian oil industry has lots of private companies operating in the market, the LNG industry has been dominated by the Gazprom monopoly for the past decade. Gazprom has been under increasing pressure from its domestic rival in recent years.
The desire of Rosneft management to split Gazprom is understandable. Rosneft's gas assets have increased significantly, especially following the purchase of TNK-BP, and a controlling stake in Itera. 
Competition with Rosneft will expose Gazprom to market prices, as it will be unable to keep control of mining contracts and pricing. The Kremlin could agree to the restructuring of Gazprom as its monopoly weakens.
Rosneft has already declared its intention to boost gas production to 100 million cubic meters per year. Gazprom produced 478 cubic meters in 2012. 
Recent reports said the Rosneft claims natural gas deposits also targeted by Gazprom, while previously Gazprom and Rosneft interest did not cross, as the latter got licenses for oil fields, while Gazprom focused on gas production. 
Last week Rosneft and Exxon Mobil unveiled details of a $15-billion liquefied natural gas project aimed at supplying Asia-Pacific markets challenging Gazprom's monopoly on Russian gas exports.