Rosneft and ExxonMobile to jointly invest $15bn to LNG plant in Russia's Far East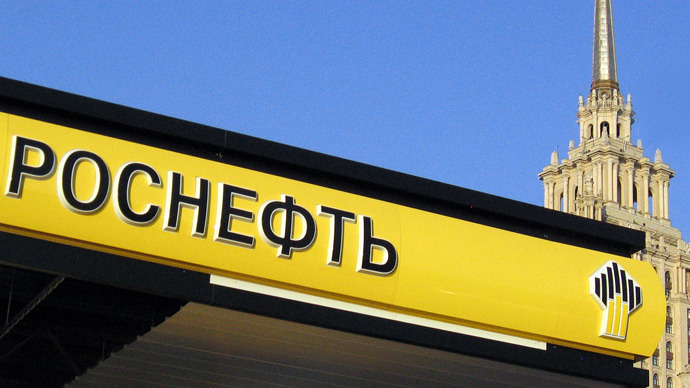 Construction of a new joint liquefied natural gas (LNG) plant in Russia's Sakhalin region is expected to cost $15 billion. Production will begin by 2018 at the latest, and could yield up to 10 million tons of LNG a year.
 ExxonMobil remains pleased by its relations with Rosneft, in work on projects in the Arctic, the Black Sea and Sakhalin, ExxonMobil President Neil Duffin said during a video link with President Vladimir Putin on Thursday.
In South Sakhalin, the companies are discussing the monetization of gas and construction of an LNG plant, Duffin said, adding that both companies were conducting research to select the best option.
Rosneft expects to start producing liquefied natural gas on Sakhalin before 2019, the company president Igor Sechin told reporters.
"We expect to be able to offer our gas to the market not later than 2018. If we do this later our opportunities will be significantly fewer," Sechin said.
President Vladimir Putin has urged Rosneft to harmonize the company's plan to build a liquefied natural gas plant in Sakhalin with the plans of other companies, as well as with the Energy Ministry and government.
"All of this should be linked into a single system and should be harmonized with the Energy Ministry and government so that everyone works under a single plan and understands what will happen and how this will impact the Asia-Pacific markets," President Putin told Igor Sechin.
Exxon and South Korean companies will partner Rosneft in the project.
"We'll also be working with South Korean partners, Japanese companies that are willing to be partners in this project and subsequently consumers [of LNG] have shown an interest," Sechin said.
Rosneft and Exxon also have their sights set on building an LNG plant in the Alaska region.