Rosneft to rival Gazprom in LNG market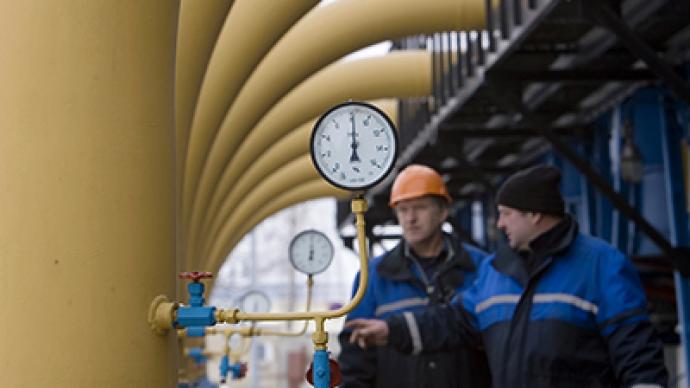 Gazprom's monopoly on Russia's Liquified Natural Gas exports may soon end as Russian oil major Rosneft is seeking to rival the gas giant in the LNG market.
The head of Rosneft Igor Sechin has held talks with Chinese Vice-Premier Wang Qishan on potential LNG cooperation. His company is looking for LNG rights and tax breaks for offshore exploitation and possible markets like China for future supplies. They also discussed the potential for boosting oil supplies to China and joint cooperation in research, extraction and development of crude in both Russia and China. The LNG market is expected to grow fast and amount for around 220 million tons, Russia's Energy Minister, Aleksandr Novak told RT Business."The LNG market is developing fast and we forecast the consuming power to grow by 4-6% annually, while traditional gas consuming market is expected to grow by 2% until 2030," Aleksandr Novak said. "New technologies allow liquidizing gas and shipping it to any part of the world. This only means, the market is globalizing."Russia has already lost a number of market opportunities because of limitations of its LNG exports, Igor Sechin has warned. Rosneft and partner Exxon Mobil have now joined the queue of domestic and foreign companies that will benefit if LNG rights are granted by the Kremlin. Together the two are considering a possibility of building an LNG facility in Russia's Far East as part of the projects in the Cara Sea. Russia's second largest gas company Novatek supports the idea of stripping Gazprom of its monopoly on LNG exports. It will be good for the gas sector, the head of Novatek, Leonid Mikhelson told German media in an interview, Reuters reported.The possibility of breaking Gazprom's monopoly on exporting LNG came to light at the World Economic Forum in Davos. "Available independent gas suppliers make breaking Gazprom's monopoly  potentially possibly, but we should not lose from that," Russia's Premier, Dmitry Medvedev said, speaking in Davos in January 2013.Russian President Vladimir Putin backed the idea and wants officials to "think through step-by-step liberalization" of the LNG exports.Russia is the largest producer of natural gas, but has only one active LNG plant, operated by a Gazprom-led consortium. While competitors announce one project after another, Gazprom has put on hold its ambitious Shtockman LNG project. According to the Russian government, the country plans to produce up to 60mln tonnes of LNG by 2020 – a six-fold increase from the current volumes. Experts suggest the only way to achieve this may be by the phasing out of Gazprom's monopoly on Russian LNG exports.
You can share this story on social media: