Rosneft could double oil supplies to China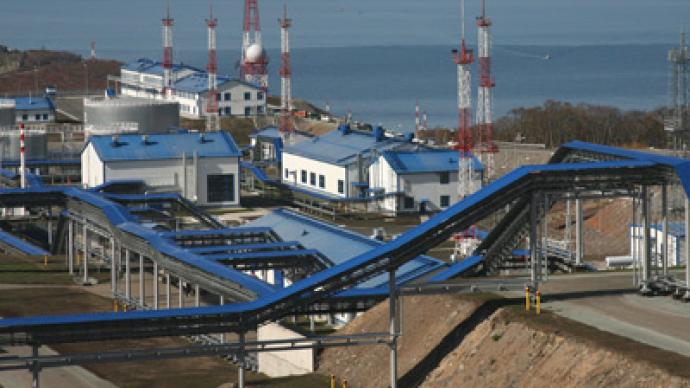 Russia's oil major Rosneft is seeking to borrow another $30 billion, this time from China, possibly in exchange for doubling its oil supplies to the country. That would make Beijing the largest consumer of Russian oil.
Just a day after agreeing on a $30 billion loan from a group of international banks to finance the $55 billion acquisition of TNK-BP, Rosneft is reported to be in talks with Chinese state firm CNPC over a credit deal, according to Reuters quoting various industry sources. Rosneft and CNPC refused to comment on the news. The deal resembles a $25 billion loan-for-supply deal Rosneft and CNPC made four years ago. In February 2009, Rosneft, Russian pipeline monopoly Transneft, CNPC and China Development Bank signed an agreement under which the Russian companies were to supply 300,000 barrels per day for over 20 years. In return, China's Development Bank offered Rosneft and Transneft 20-year loans of $15 billion and $10 billion which helped Rosneft acquire the assets of nationalized oil producer Yukos. This time, Rosneft needs money as it is going to close the $55 billion acquisition of rival TNK-BP in 2013 to become the world's largest listed oil producer. Also, Rosneft has to allocate dozens of billions of dollars to launch huge new fields in Russia's Arctic and finance a $25 billion refinery modernization programme. The company is considering doubling supplies to China, sources told Reuters."It can be a combination of delivery options. The strategic line is to increase supplies to China," one source familiar with the situation said. "The reason why China is willing to lend is simple. They sit on over 3 trillion of dollars in reserves and are looking to diversify their investments," he continued, referring to China's foreign exchange reserves of $3.3 trillion.Reuters mentions various routes for extra Russian crude: building a second link along the existing pipeline to China, or increasing the capacity of the existing pipeline by adding pumping stations, or shipping more oil via Kazakhstan which soon might be short of volumes as its oil fields will be running dry. Last December Transneft opened the second line of Russia's East Siberia-Pacific Ocean (ESPO) pipeline doubling its capacity to 30 million tonnes, triggering a new wave of concern about the negative consequences for Europe from diverting more of Russia's oil to Asia. Total exports through ESPO are expected to reach 36mn tonnes in 2013. Thus, the new pipeline could not only render the ESPO blend crude an official new blend on the world market as some experts pointed out, but also makes Russia's Far East a strategic transit point for oil to Japan, China, the US, South Korea, the Philippines, Singapore and Taiwan. While Europe is looking for diversification from Russian energy supplies, after a number of energy disputes which cut gas and oil supplies to Europe, Russia's increasing crude exports to Asia and this is likely to be made at the expense of deliveries to Europe. In 2006 Russian President Vladimir Putin claimed that Russia should direct future oil and natural gas exports to Asia because "unprincipled competition" had blocked its energy companies from expanding elsewhere.Since then Russia, currently the world's largest oil producer and the second largest exporter after Saudi Arabia, has been steadily increasing crude exports to Asia. In 2013 around 15% of Russian oil exports are expected to go through pipelines to China and to the Pacific coast, Reuters reports. Thus, if deliveries to China double, the share of Russian exports to Asia will amount to over a fifth of its overall exports.
You can share this story on social media: