Spain plans to create a bad bank to get EU bailout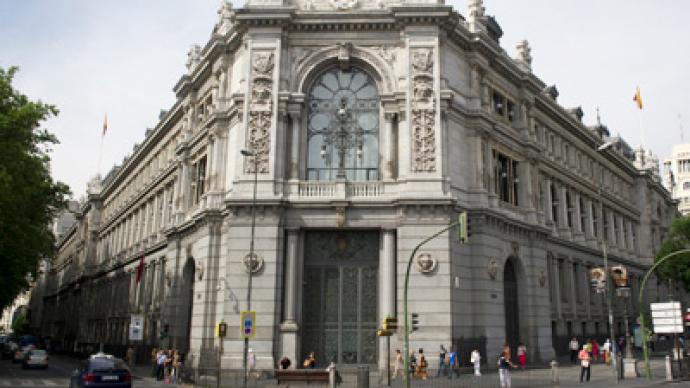 Spain is considering creating a "bad bank" to buy toxic assets from its banking sector as Spain negotiates terms of the EU bailout. Also the country's banks will raise core capital to 9%.
­"A very important first policy is to clean up the banking system," says Cristobal Montoro, Spanish Budget Minister. "We need to segregate from those balance sheets the assets that are damaged by the crisis."Such a move is expected to simplify monitoring of rescued Spanish banks as their bad assets would be consolidated in a single centrally-administered body. The mechanism for separating the assets will be discussed at a meeting of EU financel ministers in Brussels Monday, Montoro said.Spain also plans to divide its banking into four types under the terms of the EU deal, Reuters reported. First come three major banks which do not need aid. Then there are nationalized banks such as Bankia, whose needs are already fairly clear. The third group is the medium banks that are able to raise their own capital and the fourth group is banks whose aid needs will be determined after an audit check in the next two months.Spain would sign a memorandum of understanding on Monday in Brussels. Meanwhile a loan agreement, which would possibly be over 15-years at 3 to 4% interest, would follow July 20.Last month EU leaders agreed their €500bn rescue fund would be able to recapitalize troubled banks directly without providing money first to national governments.