Spain asks for €100 billion lifeline for banking
Published time: 25 Jun, 2012 10:25
Edited time: 11 Jul, 2012 17:37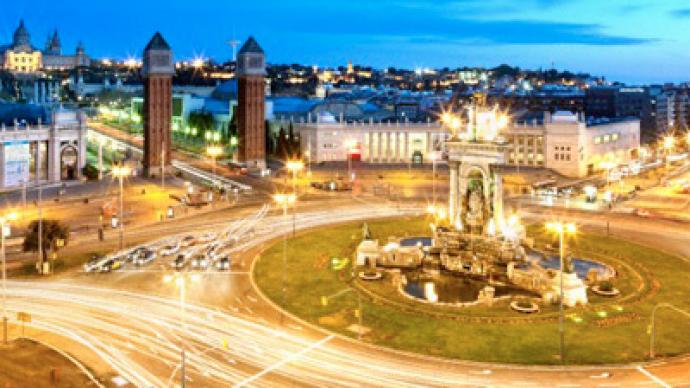 The Spanish government has formally requested European aid of up to €100 billion for its troubled banking sector.
­The final amount of the financial assistance would be estimated later but should be enough to cover all the banks' needs and add some buffer from potential risks, the country's Economy Minister Luis De Guindos said in the letter to Eurogroup head Jean-Claude Juncker. The Eurogroup consists of finance ministers from the 17 eurozone countries.
The funds will be made available to Spain's own bank bailout fund, the FROB, and then will be transferred to the banks, according to de Guindos. Further details will be announced July 9 as an official a Memorandum of Understanding for the package will be issued.
Spanish banking problems become the major problem for the eurozone finances following Greece as a collapse of the Spanish housing sector in 2008 created a huge number of bad debts.

Meanwhile independent auditors revealed the results of a check on Friday saying Spain's banks would need about 62 billion euros in the worst case scenario, far less than 100 billion package asked for by the Government.