Euro focus switches to Spain and Italy after Greece gets breathing space
Published time: 18 Jun, 2012 10:50
Edited time: 18 Jun, 2012 14:50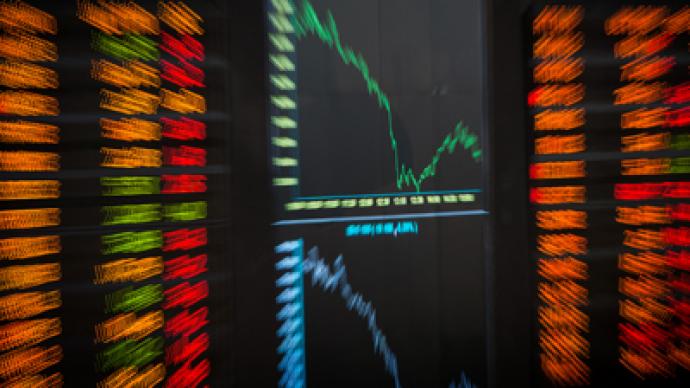 European shares crushed on Monday erasing early gains as investors turned their eyes from Greece to debt troubled Spain and Italy.
­Spanish and Italian 10-year Government bond yields grew to 7.08% and 6.08% respectively amid fresh concerns about Spain's fiscal and banking problems. Spain's IBEX lost 1% by the middle of the day and Italy's FTSE MIB fell by 1.13%.
Spanish major banks Bankia SA (BKIA) and Banco Bilbao Vizcaya Argentaria SA (BBVA) saw their shares falling as the Bank of Spain issued data showing that bad loans rose to 8.72% of their outstanding portfolios in April, the highest level since April 1994.
Last week the US rating agency Moody's cut Spain's rating by three points from A3 to Baa3, just above junk status.
Investors are also cautious about the political climate in Greece as pro-bailout parties won only a slim parliamentary majority on Sunday. Meanwhile radical left-wing Syriza party, which has become a significant political force in the country, pledged to continue its opposition to the austerity policy.
"If the new government does now commit to the terms of the bailout and to staying in the euro, then last week's global market relief rally will be greatly extended and we may see the hoped-for strong rally in all risk assets into the end of June,"  said Chris Weafer, Chief Strategist at Troika Dialog.

"If, on the other hand, the new government wants to renegotiate, something that has been rejected by Germany, then last week's optimism will quickly fade," he added.