Spain: To bail or not to bail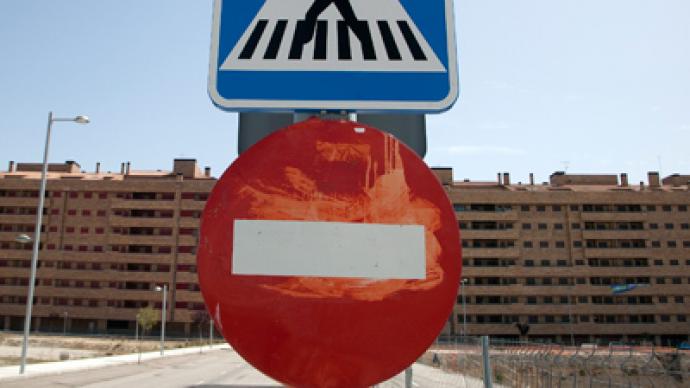 Spain has denied rumors that a rescue plan for its banks has been approved. This comes as the European Commission says emergency policy measures may be needed to tackle problems facing the country's lenders.
Spanish Finance Minister Luis De Guindos said an immediate rescue for Spanish banks hasn't been discussed.His comments followed a statement by Budget Minister Cristobal Montoro that Spain is losing access to credit markets, and has called on the country's European partners to support its banks. "The risk premium says Spain doesn't have the market door open,"  Montoro said. "The risk premium says that as a state we have a problem in accessing markets, when we need to refinance our debt."Spain is the latest indebted eurozone member to accept international aid following the bailouts of Greece, Ireland and Portugal.Meanwhile, an anonymous source close to the European G7 confirmed to Reuters that Germany was pushing Spain to accept international aid to help it recapitalize its stricken banks.Germany and the European Central Bank have so far resisted pressure from Madrid to ride to its rescue without forcing Spain to accept an international bailout.Montoro said Spanish banks should be recapitalized through European mechanisms, giving up the previous government line that Spain could raise the money on its own.The European Union's top economic official, Olli Rehn, said Madrid had not requested EU assistance, but other sources said a lot hinged on an independent audit of Spanish banks' capital needs. They said a first-phase audit would be completed this month – potentially still weeks away.Sources in Berlin and Brussels denied a report in Die Welt that European officials were considering offering Spain a precautionary credit line via the bloc's rescue fund by mid-June.Two Spanish government sources had said earlier that Madrid neither needed nor wanted such a line.Emilio Botin, chairman of Spain's biggest bank, Banco Santander, told Reuters that Spanish banks needed about 40 billion euro in additional capital – consistent with figures that are deemed "perfectly accessible" by the government.Spain will test the market on Thursday by issuing up to 2 billion euro ($2.5 billion) in government bonds at auction.The ECB has so far avoided calls to resume purchases of Spanish government bonds, and Germany has rejected allowing direct aid from the eurozone's rescue fund to recapitalize Spanish banks without setting conditions for the government.
You can share this story on social media: