Russia halves export duty on oil from Eastern Siberia
Published time: 24 Sep, 2012 12:33
Edited time: 24 Sep, 2012 16:33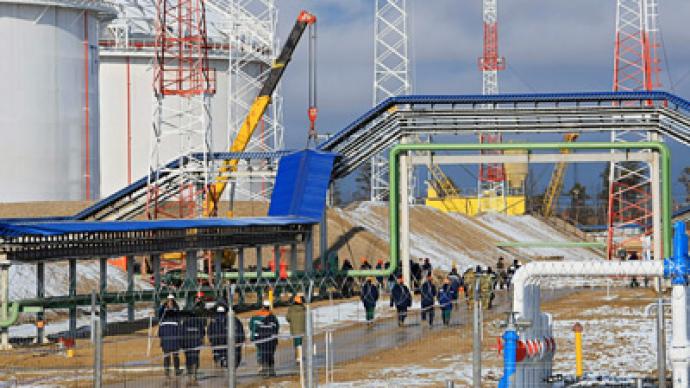 The Russian government plans to half export duties on oil produced in new fields in Eastern Siberia, to boost investment in new oil projects.
­"Tax breaks would be provided for a set volume of oil and the fee will account for 45% of the price over $50 per barrel.  It means the tax burden on oil exports will be cut in half," Energy Minister Alexander Novak told journalists on Monday following a meeting with Prime Minister Dmitry Medvedev.
The new tax breaks will be applied to new fields in the Krasnoyarsk Territory, the Irkutsk region, and Sakha Republic (Yakutia), as well as fields in the Yamal-Nenets and Nenets Autonomous Districts.
Novak explained the updated system of tax benefits would encourage investors to take part in the new projects. Currently the Russian government decides on the tax benefits taking into the account global oil prices, as a period of zero tax for Eastern Siberia's oil fields expired in 2010.
The government has yet to establish what volume of oil falls within the scope of the reduced export duty, he said, adding that amendments to Russian legislation would be made by November 15.
Novak said that the new system of tax benefits would also secure additional tax revenue for the budget as it would provide economic stimulus. The region accounts for almost a third of Russia' oil reserves. The government expects to earn as much as $300 billion by 2030 or around $15 billion a a year through the development of new Siberian oil fields, Novak added.