Rosneft to become 'special oil importer' to Belarus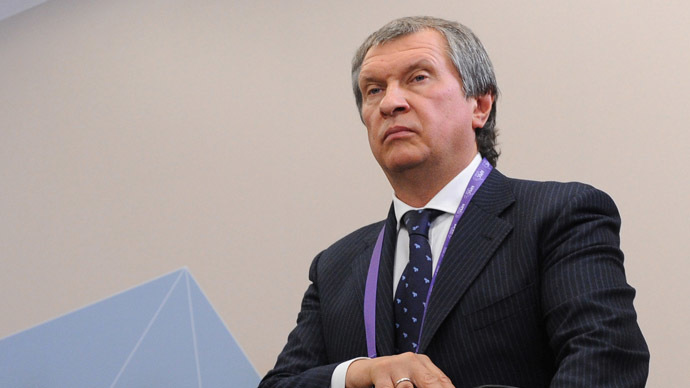 Rosneft president Igor Sechin has pledged to fully supply Belarus with oil, despite Russian government threats to reduce supplies over the so-called 'potash war' between Russia and Belarus.
After Uralkali Vladislav Baumgertner CEO was arrested in Minsk, rapport with Moscow and its old soviet republic quickly soured. Following the arrest, Russian state pipeline group Transneft said it would reduce oil supplies to Belarus by 25 percent in September while fixing the Druzba pipeline.

However, during Sechin's trip to Minsk on Wednesday, the Rosneft head confirmed the company would fulfill its obligations to supply oil to Belarus refineries.

"Cooperation with Belarus is a priority, and Rosneft will not alter its oil supplies", Sechin said.

Rosneft is likely to end up being the exclusive oil supplier to Belarus, says Kommersant, citing inside sources confirming Sechin wants to be the 'special importer' to Belarus. One source said starting next year, Rosneft could be the country's single exporter and deliver 23 million tons of crude oil.
President Alexander Lukashenko said he would instruct government officials to work out an exclusive oil deal between Rosneft and Belarus.

Rosneft is one of 8 Russian companies that supplies energy to Belarus, but Rosneft is by far the largest, and Sechin has publicly said his company would 'suffer the most' if Transneft cut off supplies to Belarus.

Crude oil was cut off in January 2011 over a price dispute, and in 2007 after Moscow accused Belarus of siphoning off oil without permission.

Transneft vice-president Mikhail Barkov told Interfax the reasons for curtailed supplies were routine maintenance, and the need to upgrade a section of the Druzhba pipeline.
Vladislav Baumgertner was arrested on August 26 at Minsk airport shortly after talks with Belarus Prime Minister Mikhail Myasnikovich, who had invited him to the country. The Uralkali CEO was charged with "abusive exercise of power and abuse of office" and causing grave damage to the public interests of Belarus, as well as damage to the Belarusian Potash Company, and is being held in a KGB jail in Minsk. Under Belarusian law, Baumgertner could face up to 10 years behind bars and his assets and property could be confiscated.

The Belarus Investigative Committee has also issued an arrest warrant for major Uralkali shareholder Suleyman Kerimov for 'abusing power' which led to the break-up of the Belarusian-Russian potash cartel.