Russia 'may review' relations with 'unacceptable' Belarus over detention of potash giant's CEO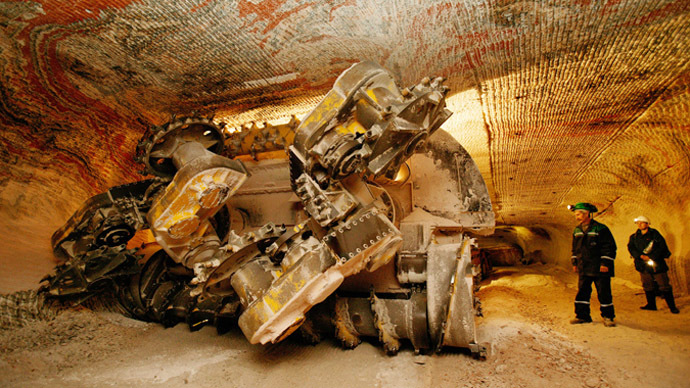 A planned jail meeting between Uralkali CEO Vladislav Baumgertner and Russian diplomats has been postponed until Friday, as Russia warns that his continued detention is harming relations with Belarus.
Baumgertner was detained August 26 in the Minsk airport shortly after talks with Belarusian Prime Minister Mikhail Myasnikovich, who invited him to the country. The Uralkali CEO was charged with "abusive exercise of power and abuse of office" and causing grave damages to the public interests of Belarus, as well as damages to Belarusian Potash Company, and is being held in a KGB jail in Minsk. Under Belarusian law, Baumgertner could face up to 10 years behind bars and his assets and property could be confiscated.
The detention took place a few weeks after Uralkali scrapped a cartel with its Belarusian fertilizer partner, Belaruskali. The two companies had worked together to sell their products through Belarusian Potash Company. Uralkali's withdrawal caused turmoil on the global potash market, which is Belarus' biggest source of foreign currency earnings.
Following Baumgertner's detention, the Belarusian Ambassador to Russia was summoned to Russia's Foreign Ministry. Russian officials demanded that Baumgertner be immediately freed, and asked Belarusian authorities for an explanation, calling the situation "unacceptable."
Russian diplomats in Belarus asked authorities for permission to visit the Uralkali CEO in the KGB pretrial detention center in Minsk. Initially, the Belarusian investigative committee said diplomats could meet with Baumgertner on August 29.  However, it was then reported that the visit was re-scheduled for Friday morning. 

Baumgertner's mother, who had arrived in Belarus after the news about his detention, was denied a visit with her son and left Minsk, Russian lawyer Aleksey Basistov told Interfax on Thursday.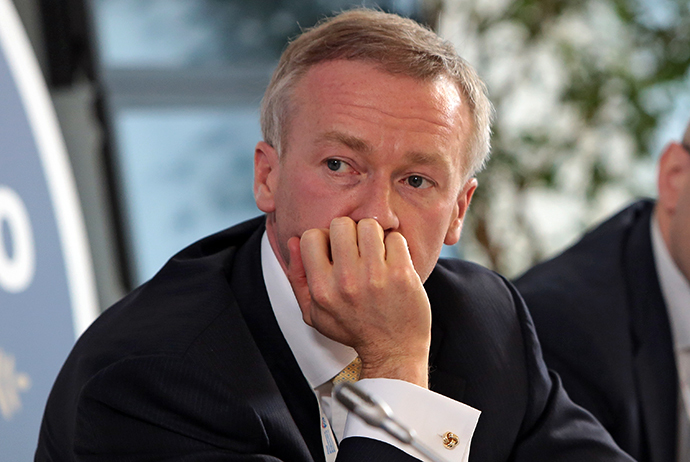 Other top Uralkali officials were also invited to visit Minsk. However, neither Uralkali chairman Aleksandr Voloshin, a former head of the Russian presidential administration under Boris Yeltsin and Vladimir Putin, and Suleiman Kerimov, one of the richest men in Russia, who owns more than 21 percent of Uralkali shares, have turned up in Minsk.
On Thursday, Belarusian investigators announced they had grounds to open a criminal investigation into Kerimov.
"As of today, the records received by the Investigative Committee give grounds for opening a criminal case against Uralkali shareholder Suleiman Kerimov and detaining him," RIA Novosti reported Pavel Traulko, a spokesman for the Belarusian Investigative Committee, as saying.
Kerimov is currently in Russia, Itar-Tass cited a source as saying.
The case could cast a long shadow over Russia- Belarus ties, which have seen their ups and downs since the collapse of the Soviet Union. For long periods during the 1990s and 2000s, the two countries – which are joined through the Russia-Belarus Union – have been considered very close allies.
"The Russian government is closely watching the situation over the detention of the Uralkali general director," RIA Novosti reported Deputy Prime Minister Arkady Dvorkovich as saying. "We still consider this situation unacceptable," he said, pointing out that Baumgertner had been in Belarus at the invitation of Myasnikov, the Belarusian prime minister. 
Russian authorities had nothing to do with the potash scandal; the government had stood for assisting either a normalization of relations between the two companies or "a civilized divorce," Dvorkovich said. But Baumgertner's detention after meeting Myasnikov in Minsk "looks inappropriate, to say the least, and is not common for partnership relations," Dvorkovich said. Moscow may now review a range of issues regarding bilateral cooperation with Belarus, he added.
Belarusian officials have urged Russia "not to politicize" the situation.