Sberbank posts 1Q 2009 Net Profit of 600 million Roubles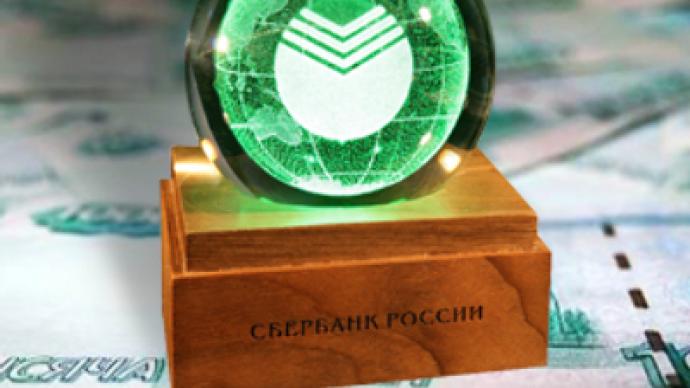 Russia's largest bank, Sberbank, has posted a 1Q 2009 Net Profit of 600 million Roubles under IFRS.
The net result is down more than 98% on the 1Q 2008 Net Profit of 31.1 billion Roubles. Sberbank attributed the result largely to a sharp jump in loan provisioning to more than 90 billion Roubles, up more than 46% on the 4Q 2008 figure and up more than 12 times year on year.
Elsewhere, the banks corporate loan portfolio was up 6% quarter on quarter to 4.2 trillion Roubles, with its retail loan portfolio falling 3% to 1.2 trillion Roubles over the same period.
Operating income before provisioning was up 38.9% to 144 billion Roubles, reflecting Interest income rising to 195 billion Roubles, up 42% year on year and 9% quarter on quarter, with Interest expenses rising to 79.6 billion Roubles, up 50% year on year and 16.9% quarter on quarter, and Sberbank's fee and commission income rising 25% year on year to 23 billion Roubles.

Mark Rubinshtein from IFC Metropol said that despite the bottom line, Sberbank's 1Q result had a number of positives.
"Actually, I think, Sberbank showed positive results in 1Q 2009 and there are 3 main points to make there. Firstly, it's operating income before provisioning for loan impairment increasing by more than 35%, which means the bank has the potential for further development and the increase of its market share. Secondly, operating expenses decreased by about 4%, which is good, especially compared to the earlier official forecast of 4% increase. The third positive indicator is the share of non-performing loans in the total loan portfolio that was 3.48% at 31 March 2009. So, generally, I think, this is a good result. As for a significant increase in loan provisioning, I think, this simply reflects the bank's conservative policy and doesn't show any expectations of neither the sharp increase of "bad loans" nor the 2nd wave of the crisis, which is, frankly, very unlikely to come."

Victoriya Belozerova, senior analyst at RusRating, also saw the upside of the posting.
"We think all Sberbank's indicators showed good dynamics, with operating income before provisioning growing and operating expenses falling. The growth of loan provisions just shows the bank is sticking to its conservative policy and is adequate in the current crisis. The bank doesn't try to show better results chasing a good rating. Actually, Sberbank didn't increase its loan provisioning that much in Rouble terms, the growth was absolutely in line with the increased level of outstanding loans."

You can share this story on social media: